Annual Pirates Week Turtle Release Goes Virtual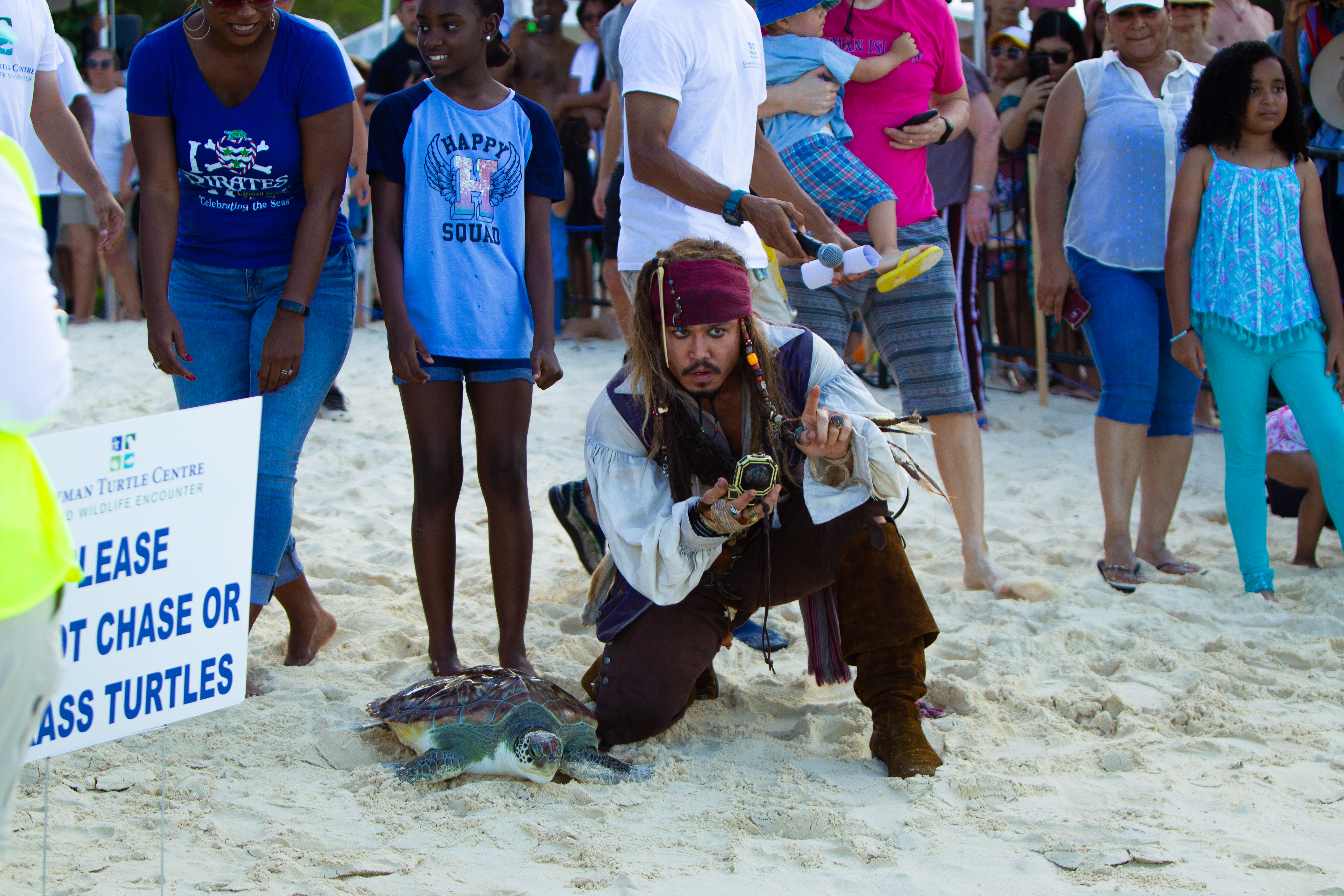 Cayman Turtle Conservation and Education Centre, in partnership with the Cayman Islands Pirates Week Festival, is pleased to announce their annual Pirates Week Turtle Release will take place on Friday, November 20th at 10 am, as a virtual event.
Pirates Week turtle releases are part of a long-standing historical tradition, popular with residents and visitors alike.

"Due to COVID-19 restrictions on public gatherings, we decided to broadcast this year's Pirates Week turtle release live on our Facebook page so audiences around the world, as well as locally, can share in this special occasion with us." Mrs Renee Howell, Chief Marketing and Merchandising Officer, Cayman Turtle Centre, said.
"It is such a long-running tradition that many parents, who enjoyed this event as children, will surely want to show their own kids what all the fun is about!"
The Centre has released more than 33,000 turtles into the wild since the programme began in the 1980s and despite COVID-19, this year is set to become another successful chapter in the Centre's story of how they brought back the Green sea turtle from the brink of extinction in the Cayman Islands. Not only have the number of turtle nests risen significantly since the Department of Environment began their annual turtle nest surveys in 1999 but a recent study, sponsored by the UK's Darwin Plus Initiative, called "How many came home" showed conclusively by analyzing turtles' genetic profiles, that nine out of ten of Cayman's Green nesting turtles were related to those that had been released from the Centre in previous years.
The release will be streamed live on the 'Cayman Turtle Centre: Island Wildlife Encounter' Facebook page, as well as the Facebook pages of 'Cayman Islands Pirates Week Festival', and the Cayman Compass.
Members of the public are invited to get involved by sponsoring a turtle to be released. The sponsorship packages include the opportunity to attend the release in person and name one of the turtles that will be released during the event. Your sponsorship helps support Cayman Turtle Centre's conservation effort and the release of these Green sea turtles into their new life in the wild. For more information on sponsoring a turtle, contact sponsorship@caymanturtles.ky.
One lucky Primary school group, from Island Montessori, have been invited to attend the event in person after winning a Primary schools' turtle naming competition this year with their winning name, "Shelly the Island Turtle."
"It's important to get kids involved with conservation efforts while young to help them gain a wider understanding of the world around them and to help preserve the natural world for them in the years to come." Ms Shona McGill, Education Programmes Officer at Cayman Turtle Centre, said.
Cayman Turtle Centre will be continuing the Pirates Week fun this weekend with a Pirate Party and Family Fun Day at the Centre, on Saturday 21 November from 10 am to 4 pm. Adults and children alike can take part in pirate-themed game and activities while enjoying full access to all the Centre's exhibits. Children under 12 in Pirate costume will receive free admission to the Centre during this event.
---