Grant Thornton Cayman Islands expands their Graduate Program with two new young Caymanians / tonie
Grant Thornton are delighted to announce the expansion of their two newest members on the graduate program, for their ever-growing audit, tax and advisory practice in the Cayman Islands. The Graduate program is a successful program totalling of 10 Caymanian graduates.
Dara Keogh, Managing Partner of Grant Thornton in the Cayman Islands said 'We are very proud of our graduate program and see it as one of our critical success factors. The graduate program, enables us to attract fresh talent to the firm and, provide young Caymanians an opportunity to qualify as Professional Accountants with the right kind of structured support. This will include a financial grant, industry training and fantastic career prospects, from a global brand with a significant local footprint.'
We recognise that these Islands are home to a pool of high-calibre talent and our firm is committed to offering a great start by developing ambitious Caymanian students into young ambitious professionals. This announcement demonstrates our commitment to the continued growth of our organisation and our development of the local student community.'
The recipients of the 2020 program are 22-year-old Alyssa McLaughlin and 19-year old Nicole Malyk. Alyssa has graduated with Cum Laude Honors Bachelor of Science in Accounting from University of Tampa. Alyssa is currently studying her Master of Accounting, as she continues to progress Alyssa will then complete her CPA, whilst working at Grant Thornton. Nicole Malyk is currently pursuing her bachelor's degree in Accounting then thereafter Master and CPA.
'I'm very excited to have been given the opportunity to join Grant Thornton as it will enable me to gain the experience and unlock growth within the firm. Grant Thornton is the place I want to work'. Alyssa stated. Grant Thornton is where I always dreamed to be. It is great to be part of the fastest growing firm on Island, that looks out for young Caymanians and help me excel to my highest potential. Thanks, Grant Thornton, for the wonderful opportunity.' said Nicole.
Applications for 2021 program places will open in Spring 2021, with more information available at grantthornton.ky.
---
The Needs Assessment Unit (NAU) is extending its pilot programme "NAU is in Our District," which rolled out on 11 and 18 December 2020.
Designed to improve access to NAU services by persons in district communities, the initiative will visit the districts for the next six months as planned. Persons who need assistance with their NAU application, or any other NAU-type issue, are advised to attend and bring supporting documentation along with them.
East End Civic Centre

9 am – 2 pm

Friday, 8 January 2021
Friday, 5 February 2021
Friday,5 March 2021
Friday, 9 April 2021
Friday, 7 May 2021
Friday, 4 June 2021
North Side Public Library

10 am – 1 pm

Friday, 15 January 2021
Friday, 12 February 2021
Friday, 12 March 2021
Friday, 16 April 2021
Friday, 14 May 2021
Friday, 11 June 2021
Bodden Town Public Library

10 am – 1 pm

Friday, 22 January 2021
Friday, 19 February 2021
Friday, 19 March 2021
Friday, 23 April 2021
Friday, 21 May 2021
Friday, 18 June 2021
West Bay Public Library

10 am – 1 pm

Friday, 29 January 2021
Friday, 26 February 2021
Friday, 26 March 2021
Friday, 30 April 2021
Friday, 28 May 2021
Friday, 25 June 2021
---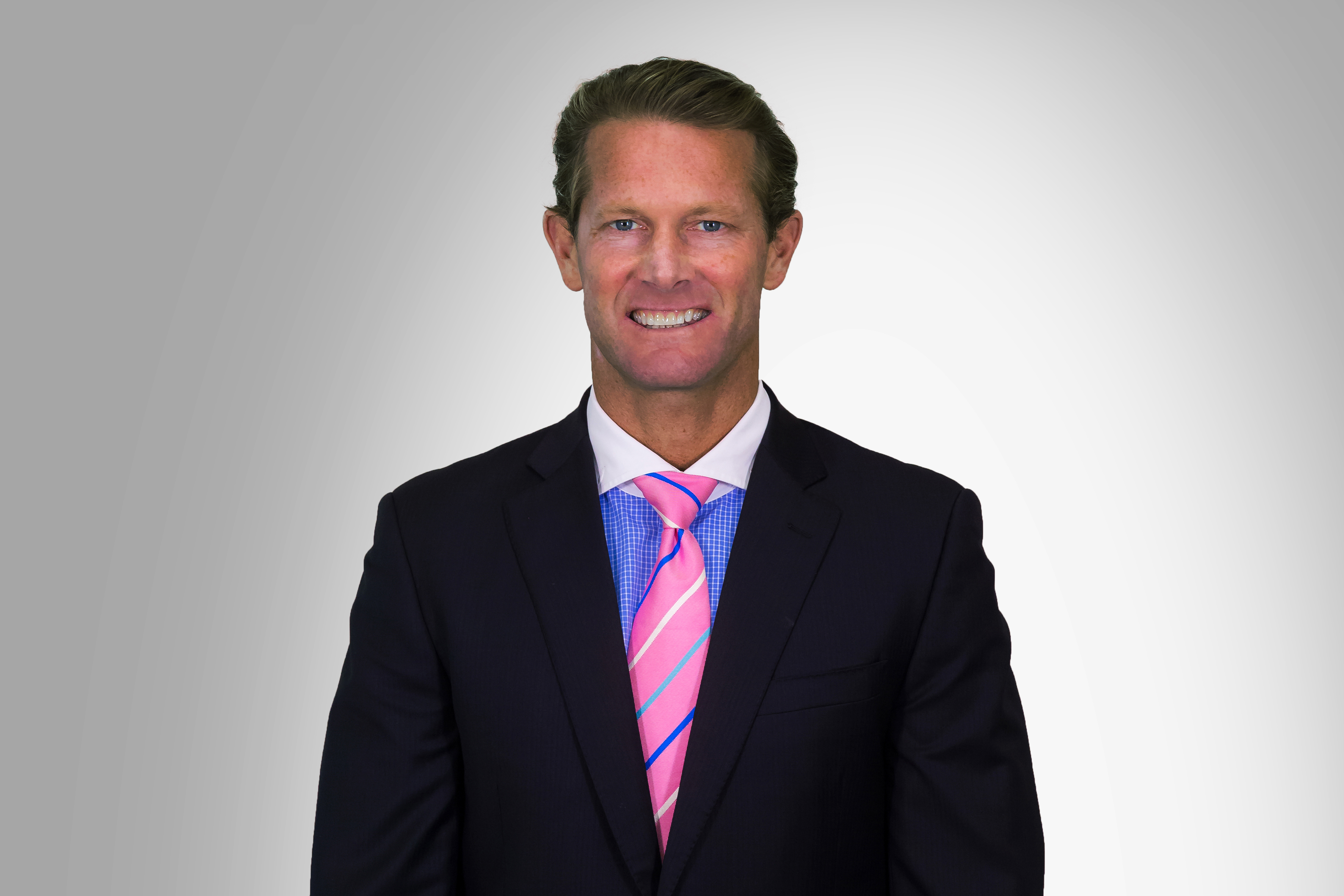 Teams from across Mourant's British Virgin Islands (BVI) and Cayman Islands practices have been recognized in the 2021 edition of Legal 500 Caribbean, maintaining consistently high rankings achieved in recent years. In total, 22 of the firm's lawyers have been recognised for their expertise in this year's guide.
Legal 500 is one of the world's leading legal directories, which ranks law firms following a thorough independent research process, including interviews with clients and peers as well as information provided by the firms themselves.
In the Cayman Islands, the Mourant Dispute Resolution practice maintained its top tier ranking, a position it has held for the last seven years. Clients praised the team as having "Superb client care, top legal capabilities" and being "exceptionally thorough and top of their game", overall "fantastic to work with".
Tier two rankings were maintained across the board by the Cayman Banking, Finance & Capital Markets, Corporate & Commercial and Investment Funds teams. In the Regulatory and Compliance section, the firm debut in tier two.
Managing Partner Hayden Isbister said: "We're really pleased to have received such excellent feedback from our clients in this year's guide and to once again see so many of our people recognised for their hard work and commitment to providing outstanding levels of service. I'm particularly proud to see our regulatory team achieve such strong recognition in the first year of this new ranking criteria, as they put their knowledge and experience to use in helping our clients to navigate an increasingly complex regulatory landscape.
"I'd like to thank those clients and contacts who took the time to provide such positive feedback on our services, and congratulate our team on this well-deserved achievement."
Clients spoke highly of the "very responsive and commercial-minded" Banking and Finance team, who "understand the complexities of cross-border transactions". The "very knowledgeable team of professionals" in the Corporate and Commercial practice was recognized for its "personable approach to a relationship" and "responsiveness to inquires and proactive approached to identify issues real-time, or even before they emerge". One client commented that "the care that is put into knowing their client beyond just the work arena, which creates a high degree of trust that facilitates a sense that we are working together to create a success for both Mourant and the client".
The Investment Funds team was praised as being "a team of offshore advisors that can provide cutting edge resources, market views and solve complex structural issues", with clients noting that "this team provide excellent legal advice and client service". The Regulatory and Compliance practice offers "professionalism, competence, practical approach to solving problems" with a "very strong team that can be relied on to work through any issues".
Partners Hayden Isbister, Alex Last, Hector Robinson QC, Neal Lomax, Peter Hayden, Ramesh Maharaj, Sara Galletly and Simon Dickson were all listed as 'Leading Individuals', while Alexandra Woodcock, Catherine Pham and Nicholas Fox were listed as 'Next Generation Partners'. Finn Howie, Gemma Cowan and Nathaniel Luker were all recognized as 'Rising Stars'.
---
The United Kingdom and British Overseas Territories' Joint Ministerial Council meeting, which is held annually in London, will be held via video conference beginning Monday, 23 November 2020. Premier Hon. Alden McLaughlin, together with various Ministers and other officials, will attend the meetings.
The JMC brings together political leaders from the British Overseas Territories (OTs) and United Kingdom Ministers and this year kicks off with an opening welcome from Prime Minister Boris Johnson.
OT and UK leaders will discuss measures they have taken to respond to the COVID-19 pandemic and the way forward, including vaccines.
Following that discussion, Premier McLaughlin is scheduled to speak about amendments to the Cayman Islands Constitution, which were assented to by the Privy Council on 11 November 2020.
The session will wrap up on Monday with a discussion about border security challenges.
Topics for discussion on Tuesday through Thursday include:
• Economic Resilience in small, open island economies against the backdrop of COVID-19 and other economic shocks
• EU Exit and its impacts, including funding, market access and mobility
• Issues concerning free trade agreements and international trade
• Protecting the vulnerable, specifically focusing on mental health, domestic abuse and children
• Environmental protection and funding with the Department of Environment, Food and Rural Affairs
• COP26 opportunities and engagement in the UN Climate Change Conference being hosted by the UK in 2021
The conference ends Thursday afternoon. JMC meets once a year to provide a forum for the exchange of views on political and constitutional issues between the governments of the Overseas Territories and the UK Government.
Joining the Premier for this year's conference will be members of Cabinet.
---
The Cayman Islands Constitution (Amendment) Order 2020, which the Privy Council approved on 11 November 2020, comes into effect on Thursday, 3 December 2020, the day prior to the State Opening and first sitting of Parliament.
The Order makes several amendments to the Cayman Islands Constitution as negotiated between the Cayman Islands and the United Kingdom. These amendments were debated and unanimously approved in the Legislative Assembly in December 2019.
Amongst other things, the amendments change the name of the Legislative Assembly to Parliament; abolish the Governor's power of disallowance of locally-enacted legislation; remove the requirement for the Governor to approve standing orders made by the Parliament; make clearer that the Cayman Islands has the autonomous capacity with respect to domestic affairs; remove the Governor's exemption from a duty to consult the Cabinet but defines a certain exception to this; provide for Parliamentary Secretaries and a Police Service Commission, and provide an obligation for the UK Secretary of State for Foreign Affairs to notify the Premier of proposed Acts of the UK Parliament that would extend directly to the Cayman Islands or Orders in Council extending any provisions of an Act of the UK Parliament to the Cayman Islands so that the Cabinet can provide its views on proposed changes.
---
The Department of Commerce and Investment (DCI) has launched a new online system for Designated Non-Financial Business and Professions (DNFBPs) to facilitate various interactions between the Department and DNFBPs for regulatory and compliance support.
The DNFBPs that are under DCI's regulatory supervision include real estate agents, real estate brokers, property developers, dealers in precious metals and dealers in precious stones.
The online system, which is accessible at www.dci.gov.ky, allows DNFBPs to register online, update information and submit documents such as transactions reports. The system, which will be used to manage registrations, desktop reviews and administrative fines, will also function as a mechanism for communication between DCI and DNFBPs.
Director of DCI, Ryan Rajkumarsingh noted that part of DCI's obligations to the Caribbean Financial Action Task Force is for the Department to ensure that regulated industries are compliant or are taking steps to achieve compliance with the requirements established under the anti-money laundering regulations.
"We are committed to providing all the required support to ensure compliance and also maintaining continuous communication with our customers. We will continue to improve our services. We look forward to partnership on these goals and hope that our customers will reap the benefits of this innovative way of doing business" said Mr Rajkumarsingh.
Head of Compliance and Enforcement at DCI, Claudia Brady noted that the new system is designed to be convenient and less time consuming to customers. "It will facilitate efficient and secure interactions between DCI and DNFBPs. This is part of our continued efforts to improve customer service as we strive to be a world-class civil service and also protect the reputation of the Cayman Islands", she said.
The project to deliver the new online system was managed by the E-Government Unit in the Ministry of Commerce, Planning and Infrastructure.
Director of E-Government Unit, Ian Tibbetts highlighted that the Unit continues to expand government services online. Currently, 96% of company registrations, annual returns and director changes are now being done digitally. In a few days, the Unit will also launch an online system to allow persons to apply for naturalisation or registration as British Overseas Territories Citizen, as well as a system to facilitate submissions for publishing in the Gazettes.
Other online projects recently delivered by the E-Government Unit include the Department of Vehicle and Drivers' Licensing renewal service for guest users and the DCI's trade and business licence online service which allows business owners to apply or renew their licences online. Over the past three months, approximately 74% of all trade and business transactions were done online.
"These services have transformed the way our customers can now do business with the Cayman Islands Government and forms a key part of our strategy to deliver more efficient services to the businesses and the general public," Mr Tibbetts said.
To accommodate DNFBPs that do not have online access, the DCI will continue to accept hard copies of applications until all DNFBPs are added to the new system. Documents should be submitted to the Department of Commerce and Investment counter at the Government Administration Building.
Members of the public can contact the compliance section of DCI via email at compliance@dci.gov.ky.
---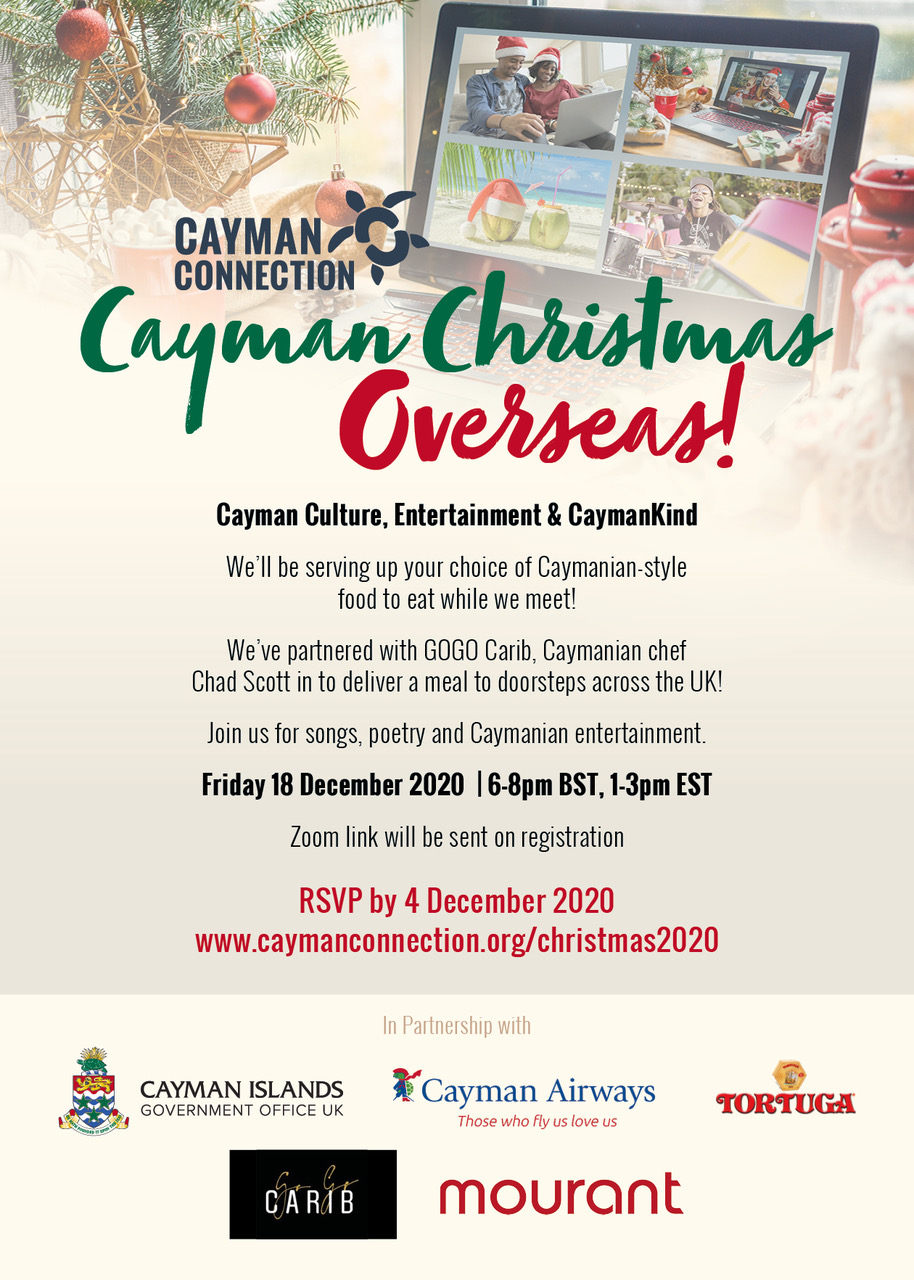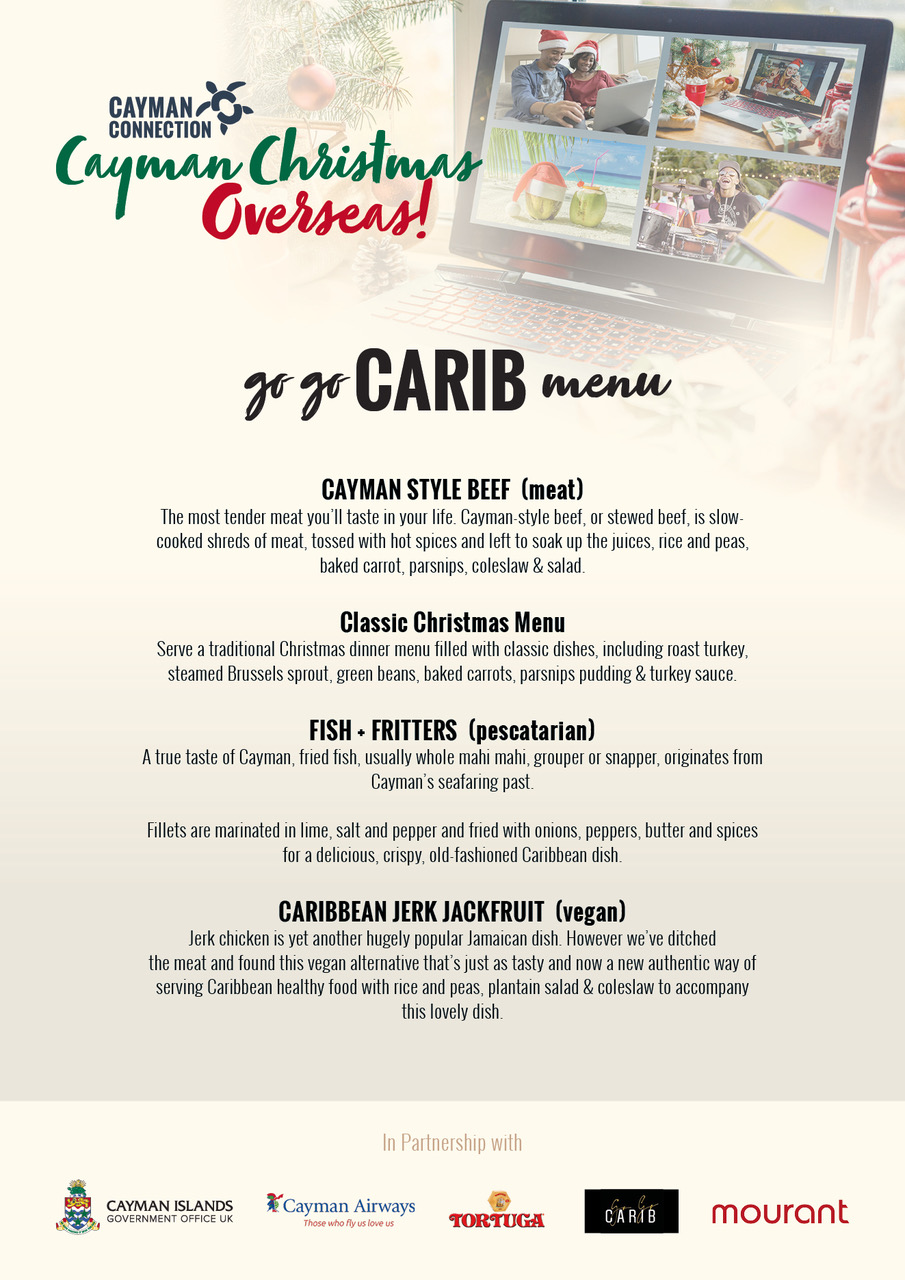 Cayman Connection, supported by the Cayman Islands Government Office in the UK (CIGOUK) and the Friends of Cayman group, is hosting a series of virtual Christmas events for Caymanians overseas this December.
The main event is scheduled to be a virtual Christmas Caymanian culture gathering on Friday 18 December, including a partnership with Caymanian Chef Chad Scott, from GogoCarib, who will be making traditional Caymanian dishes delivered as holiday meals across the UK. And for dessert, rum cakes will accompany these holiday meals, thanks to Tortuga Rum Cakes which has also joined this special effort.
The event, sponsored by offshore law firm Mourant, brings together Caymanians who are staying overseas for Christmas and those at home in Cayman, connecting Caymanians across the Atlantic. The event will start with Christmas performances by Caymanians in London and Manchester, spoken word poetry by a student in Liverpool, Cayman Christmas storytelling with Rita Estevanovich and a performance by steel pan performer Olujimi "Jimmeh" La Pierre in Cayman, to bring a slice of home to those overseas. Hosted by Jevaughnie Ebanks, entertainment will be followed by Christmas games and virtual social engagement to bring some comfort to those far from home.
Chef Chad Scott said "It was perfect timing to be approached by Cayman Connection, as I am relaunching my catering company GogoCarib and I am very happy to serve up food to Caymanians overseas at Christmas time. I am honoured to be a part of this network and event and pleased to be able to share my food and new brand. I am grateful for the promotion and support from Cayman Connection."
André Ebanks, commented "The holiday season in the UK and Europe will certainly be different this year. But that does not mean that it cannot be made to feel as warm, caring, and festive as possible. In fact, current circumstances provide even more reason to do so. So with the holiday season swiftly approaching, CIGOUK relished the opportunity to think creatively with Cayman Connection and the Friends of Cayman group to bring Caymanians staying in the UK and Europe for the holiday season a tasteful and touching slice of home; while we all look forward to a promising new year."
Hector Robinson QC, Partner at Mourant, said: "We're really pleased to be able to support this event and Cayman Connection. This year has been particularly challenging for everyone, especially those who have been kept apart from loved ones. We're so glad we can help play a part in providing some joyful Cayman spirit for those who will be so far away from home for the Holidays. Clearly, this festive season will be different to what is normal for many families, but we're hoping events like this will still be able to bring everyone together for some good cheer."
Caymanians around the world can join the virtual event by visiting www.caymanconnection.org/christmas2020 or can email hello@caymanconnection.org for more information. Christmas event meals will be for UK guests only and free for the first 30 UK-based Cayman Connection members to RSVP. Extra and non-member meals in the UK can be purchased for £25 per person. RSVP by 04 December 2020.
---
Christmas comes early every year at the Department of Environmental Health (DEH) as crews head out to tackle the hard, long days of cleaning-up the islands during their bulk waste campaign activities.
The campaign which commenced its annual bulk waste removal activity on Monday, 16 November has seen bulk waste collections and clean-ups in both East End and at the Bodden Town Civic Centre.

The campaign will continue in Bodden Town next week before moving into the other districts and onto Cayman Brac and Little Cayman. The campaign will continue until its conclusion on 19th December.
"This is a job well done by our team so far. This is not easy work and it is done with such dedication, integrity and care for the community. Residents should continue to follow the guidelines for bulk waste collections and be ready for their collection dates," said Michael Haworth – Assistant Director, Solid Waste – DEH.
---
The Cayman Islands Customs and Border Control Service, the Royal Cayman Islands Police Service and the Chief Medical Officer are aware of media reports in relation to the ongoing Judicial Review proceedings into the search of the Doctors Express facility in September 2019.
As this case is currently before the court with a judgment pending, it would not be appropriate for any of the Respondents to comment on the circumstances of the case at this stage.
It is important to understand, however, that neither allegations and/or arguments made in Court by an Attorney on behalf of his/her client, nor media reports expressing an interpretation of matters arising in the course of proceedings, constitute evidence or findings of the Court.
---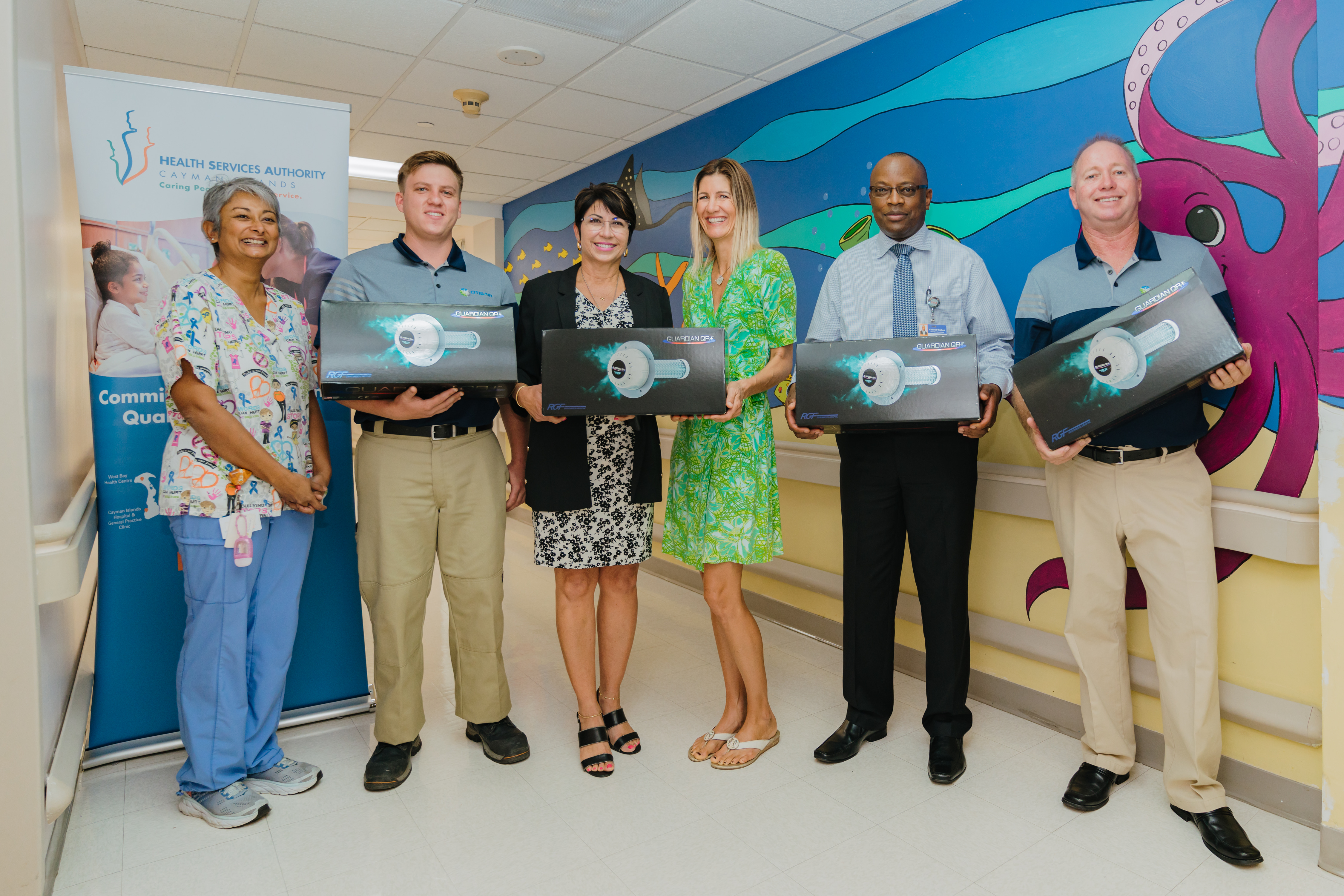 Ensuring that the air entering hospital patient care units is clear of airborne pathogens is more critical than ever during the COVID-19 pandemic. To further enhance the environment of care and strengthen the protection systems within the Cayman Islands Hospital, the Health Services Authority (HSA) has partnered with OtisAir and RGF Environmental Group, Inc to install a highly specialized in-duct air purification system that can significantly neutralize the SARS-CoV-2 (COVID-19) virus and other contaminants in the air.
The Guardian Air QR+ uses PHI-CELL® technology to destroy viruses, bacteria, mold, odors, air pollutants, volatile organic compounds (chemical odors) and smoke at source.
The unit will be installed in the existing air conditioning system where it creates airborne hydroperoxides for distribution throughout the air-conditioned space reducing airborne and surface microbial and pollutants and the risk of person to person infection.
"OtisAir and the RGF Environmental Group are delighted to be able to contribute to this initiative as a way of showing our gratitude to the HSA and frontline workers for the sterling service they are providing to their patients during the pandemic," said Nicola Platt of OtisAir.
RGF Environmental Group, Inc. kindly offered to supply seven units free of charge to the Cayman Islands Hospital and OtisAir have happily agreed to join them by facilitating the installation of the units at no cost.
"RGF's revolutionary air purification system can safely and effectively purify every cubic inch of air-conditioned space and assist in delivering a cleaner and better indoor air quality environment which is now more crucial than ever," said Astrid von Oetinger of RGF Environmental Group Inc.
"The HSA is thankful to have such benevolent industry partners like OtisAir and RGF Environmental Group Inc to aid in advancing the safety and care we provide to our patients," said Lizzette Yearwood, Chief Executive Officer of the HSA. "The installation of this system is but one example of the many precautionary measures we have been implementing to keep our patients safe during this time."
---