Cayman Islands Regiment Recruitment Deadline Extended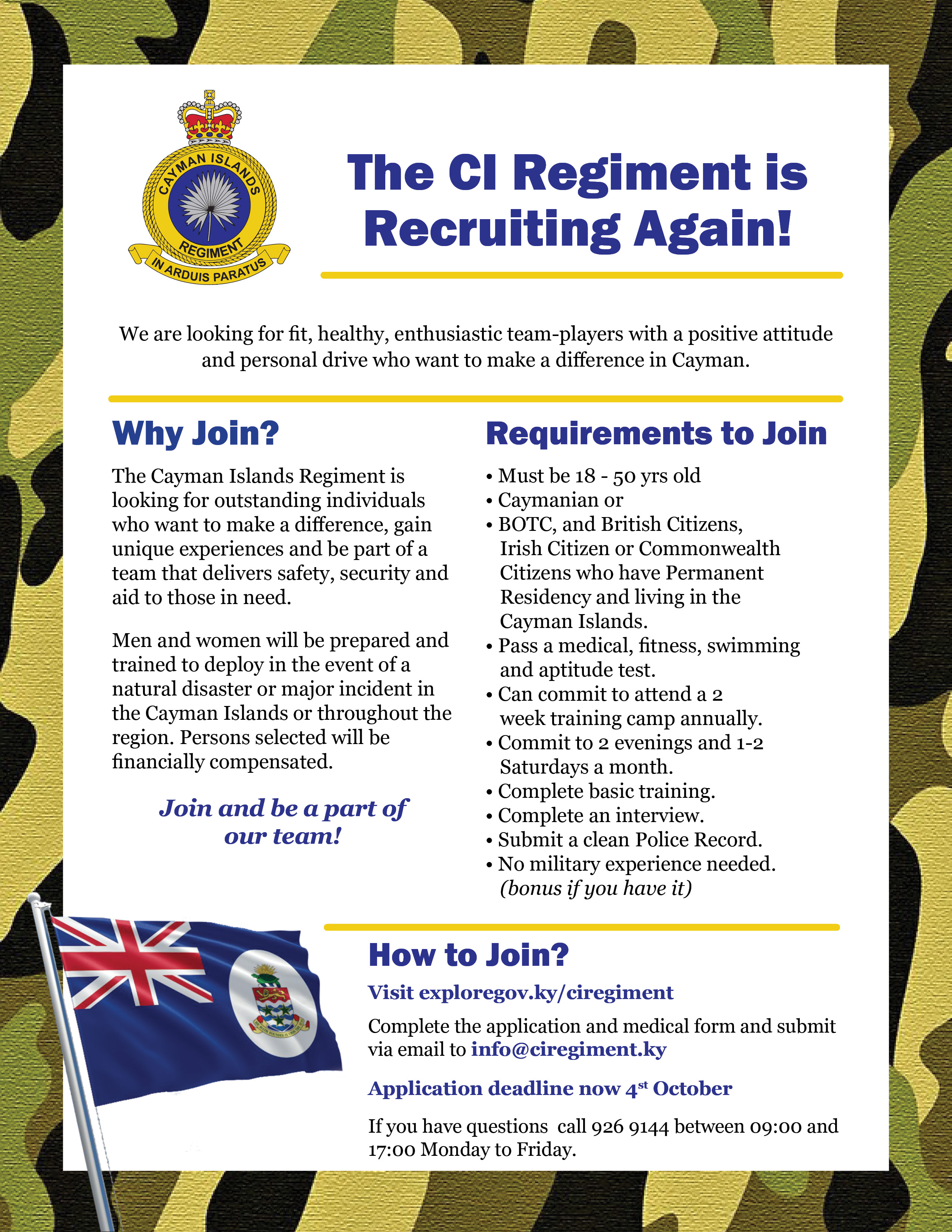 The application deadline to apply for the CI Regiment has been extended to Sunday, 4th October.
"We have a lot of applications coming in, but we know that there are a lot more people in Cayman who wish to apply and we want them to have the opportunity, so we are extending the application closing date to Sunday 4th October" says Lieutenant Colonel Simon Watson.
Caymanians and legal residents currently living in Cayman from the United Kingdom, Republic of Ireland, a British Overseas Territory or the Commonwealth aged 18-50 are welcome to apply.
Visit exploregov.ky/ciregiment for more information and to complete the application and medical form and submit via email to info@ciregiment.ky.
---