Cayman's third annual caribbean transitional energy conference becomes virtual event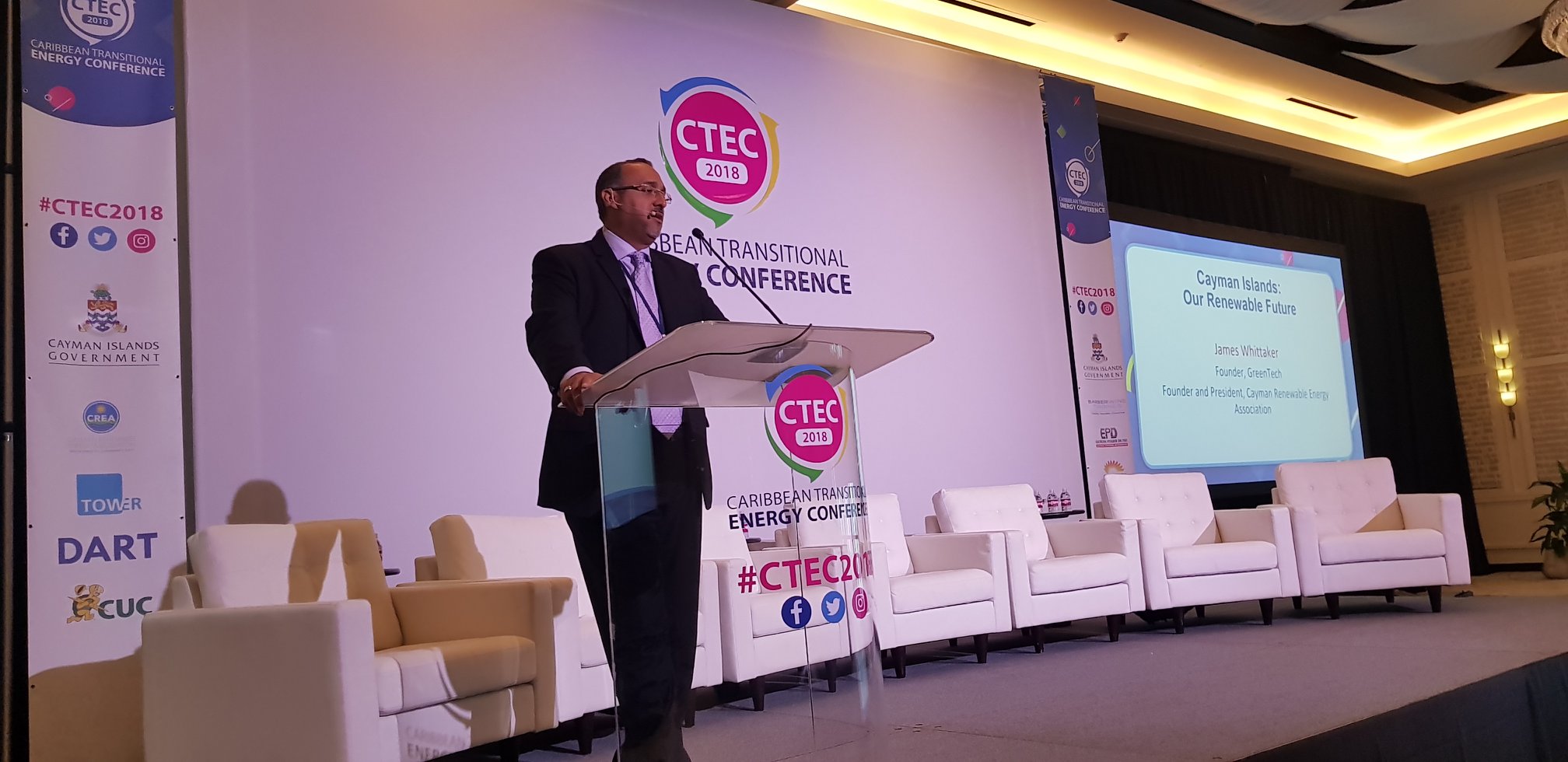 CTEC 2020, organised by the Caribbean Renewable Energy Association (CREA, will bring the best of local, regional and international clean energy experience and expertise to the Cayman Islands. CTEC affords its attendees in depth insight into the Cayman energy roadmap and unique access to public and private sector leaders. The event will now take place virtually on 19th November 2020, opening up the event to a worldwide audience. Early bird tickets are now on sale.
Mr James Whittaker, President of the Caribbean Renewable Energy Association (CREA) and organiser of CTEC 2020, said "The COVID-19 pandemic provided us with the opportunity to rethink our annual event and make it more accessible to a worldwide audience. Due to the current travel restrictions which impact our international speakers, sponsors and attendees and the success of recent online conferences, we have decided to make CTEC 2020 a fully online event.
"We believe this year's CTEC is the most important we have ever had. COVID-19 has given the world a chance to re-think energy usage and the green economy is more important than ever before. It is predicted to be a driver in both the worldwide economic recovery and that of the Caribbean; CTEC 2020 is set to be transformative for its audience. We have a wide array of speakers and topics lined up that we are looking forward to releasing to the Caribbean community," he said.

CTEC 2020 will cover topics including the impact of COVID-19 and plans for recovery, emerging opportunities for renewable energy locally and across the Caribbean and how a green economy can ignite economic growth in the Cayman Islands. A full agenda will be released shortly.
Virtual attendees of CTEC 2020 can expect a number of new benefits due to the event taking place online. These include reduced ticket costs, the opportunity to re-watch recorded sessions, ask questions in real time, network with colleagues all over the globe in the exhibition space and live seminars.
"As always, we are committed to bringing all sponsors, attendees and guests the best possible event experience and we are certain that CTEC 2020 will provide a relevant, comprehensive program and great networking opportunities for all attendees," Mr Whittaker said.
Ticket packages are now live and are available to purchase by visiting http://ctec.energy/
The Caribbean Transitional Energy Conference brought to you by CREA is made possible thanks to sponsors, The Cayman Islands Government, Dart, CUC, Tower and GreenTech Solar.
---