CIFS Officers Honoured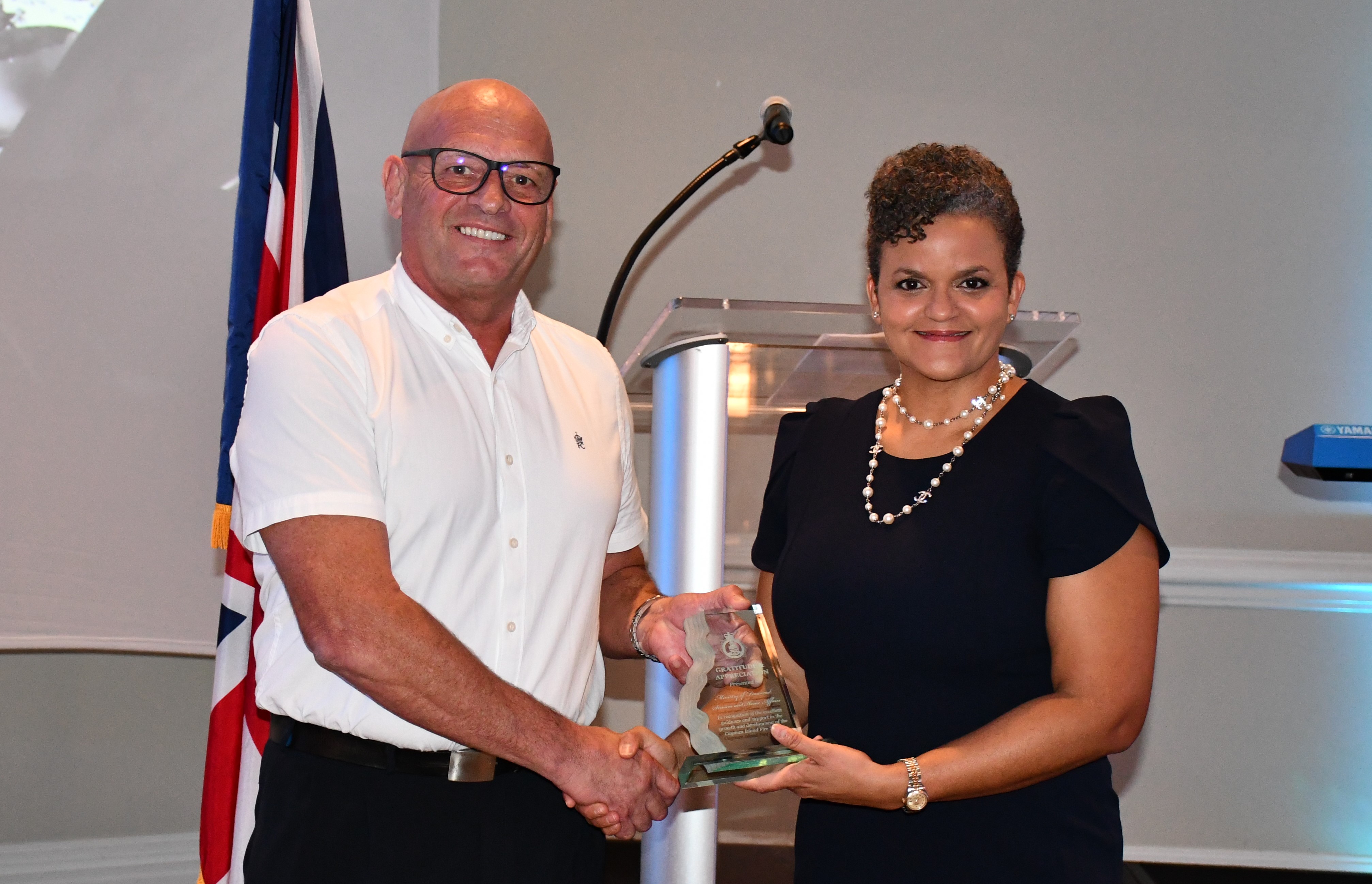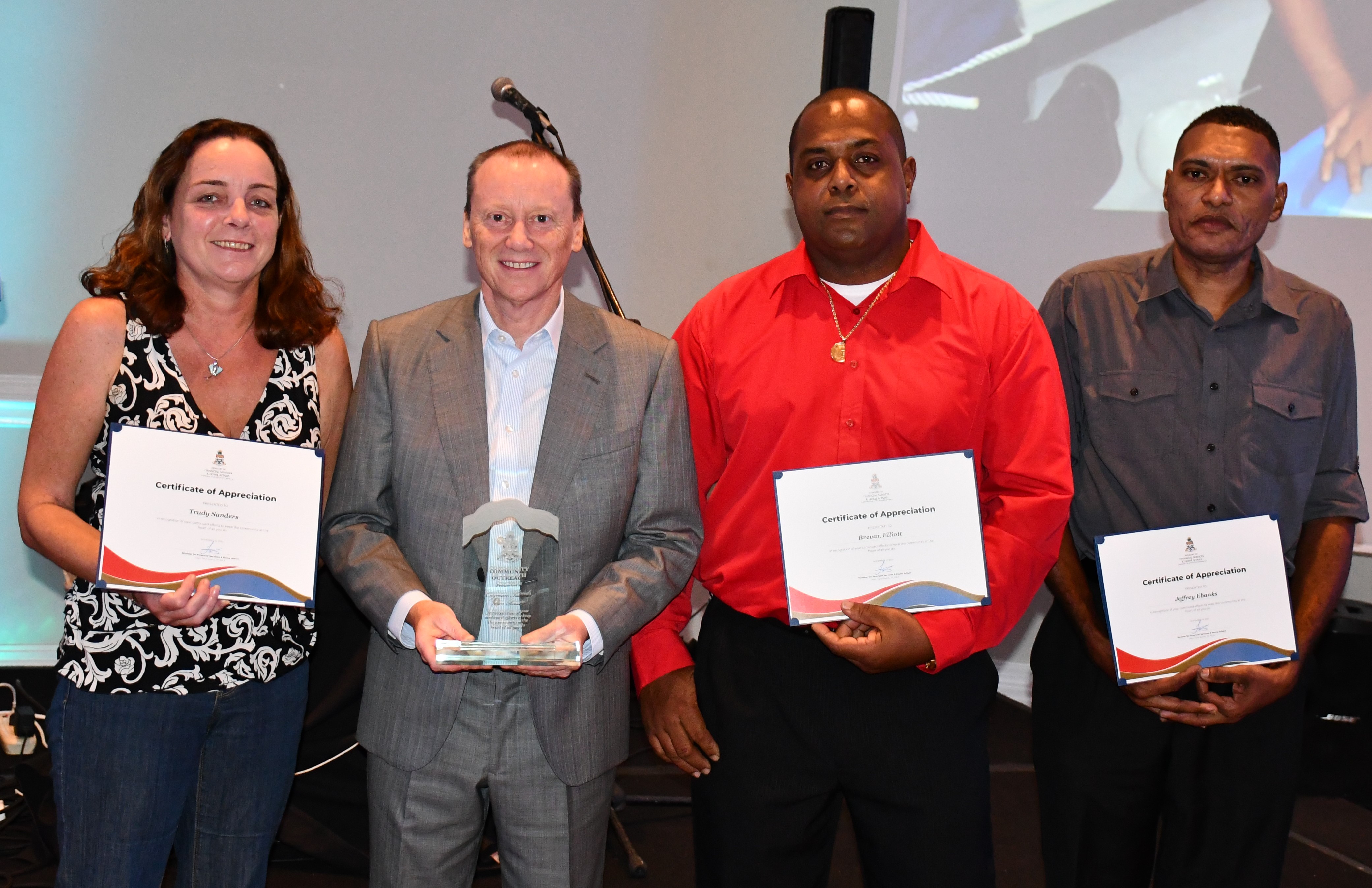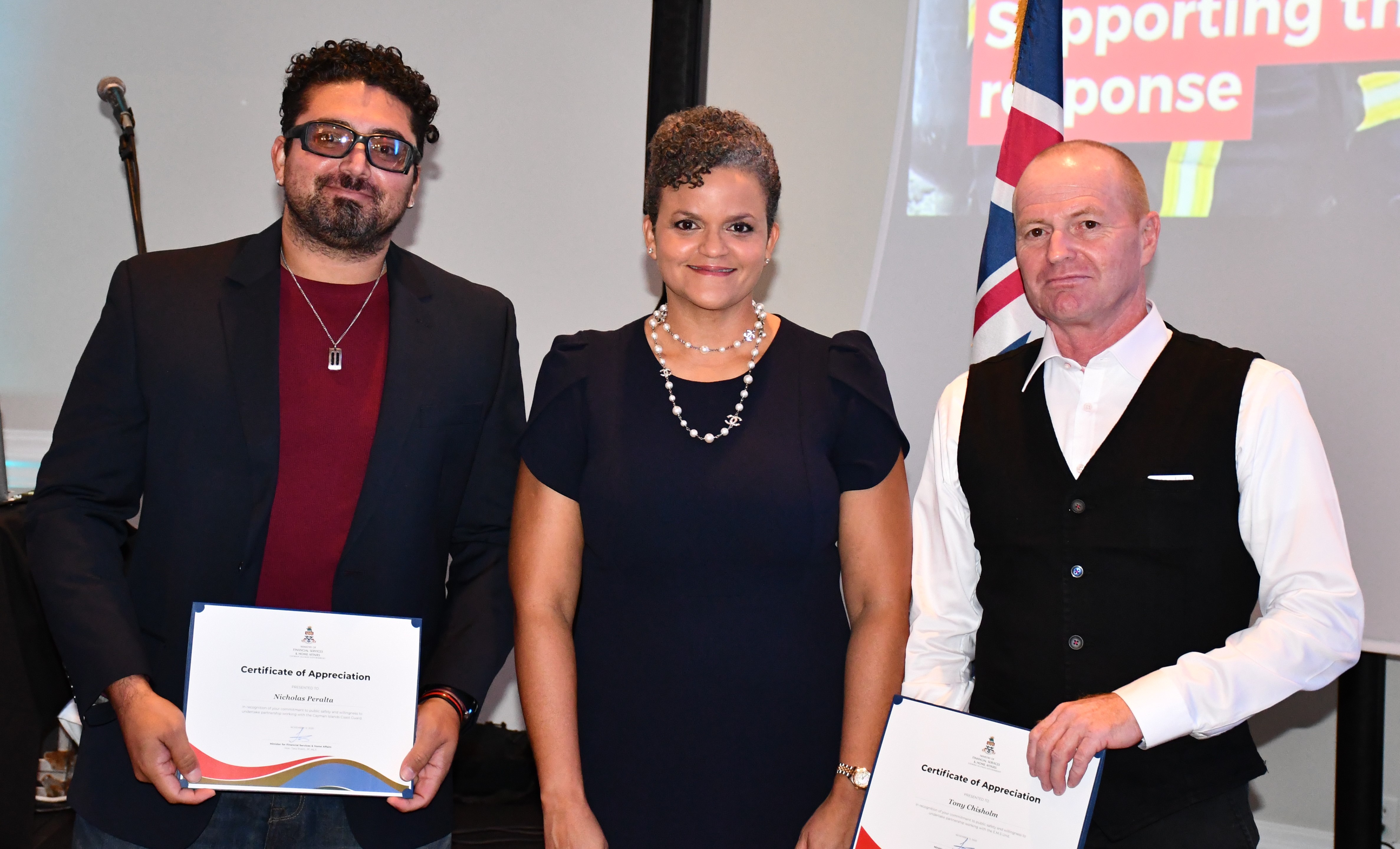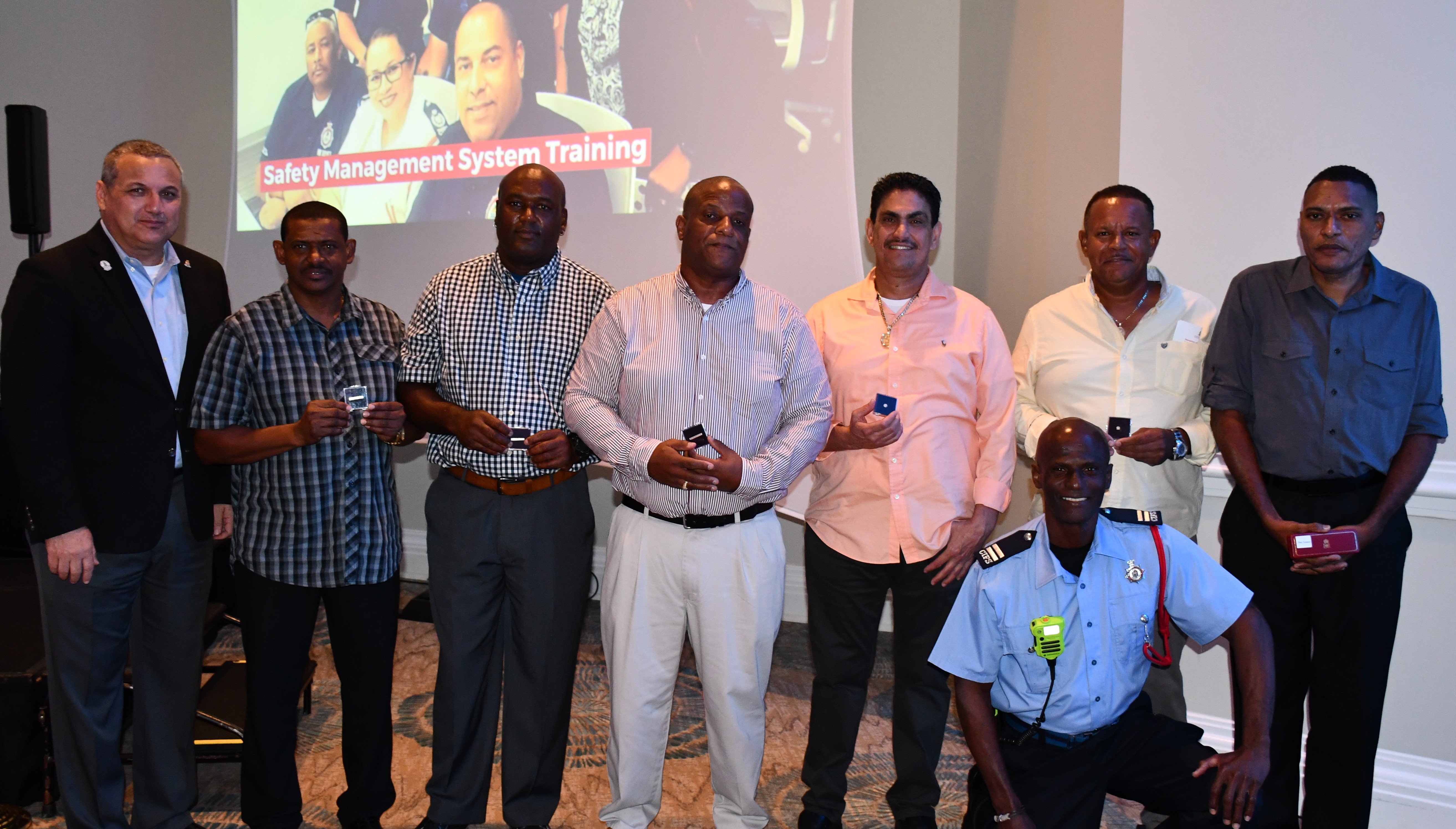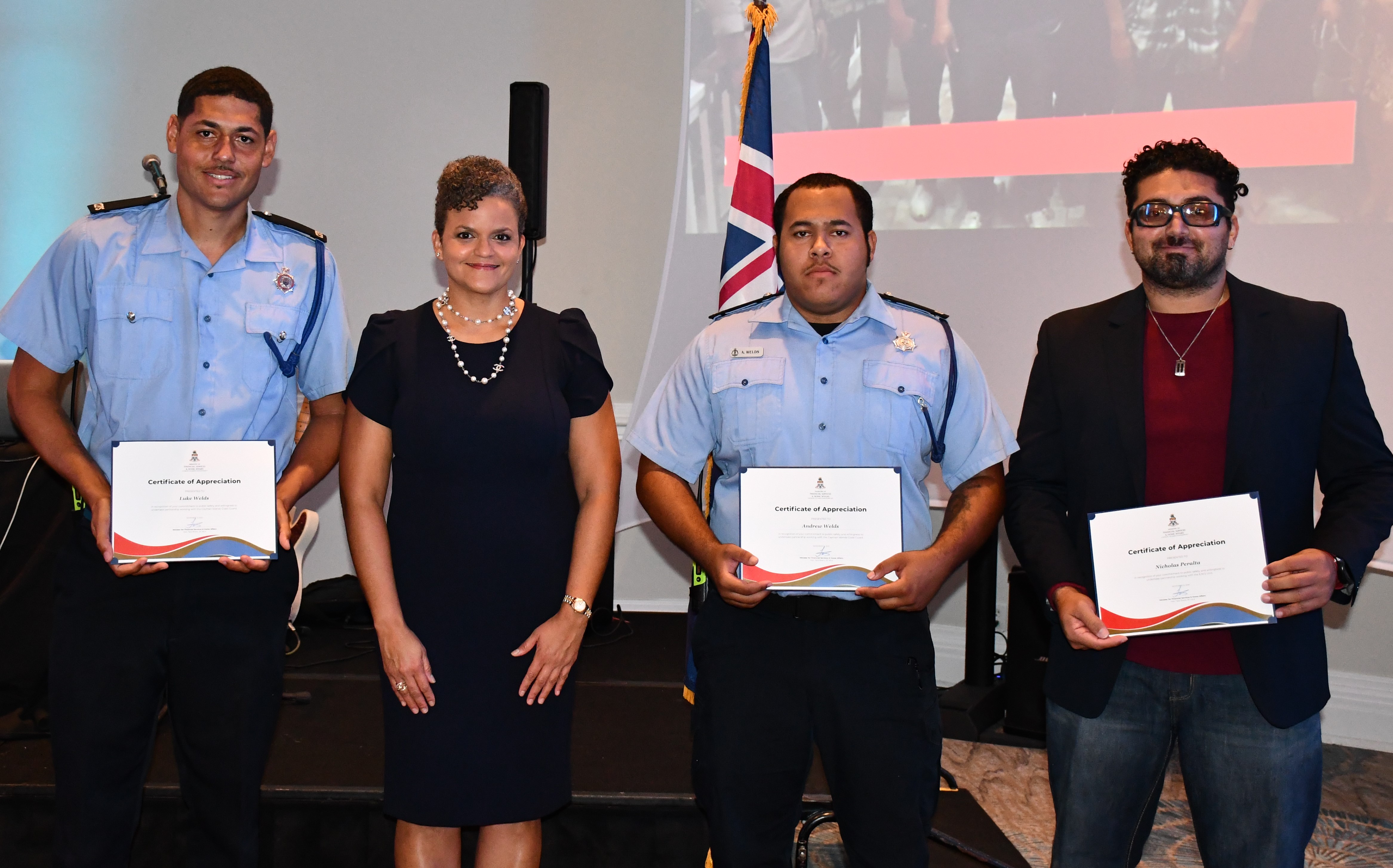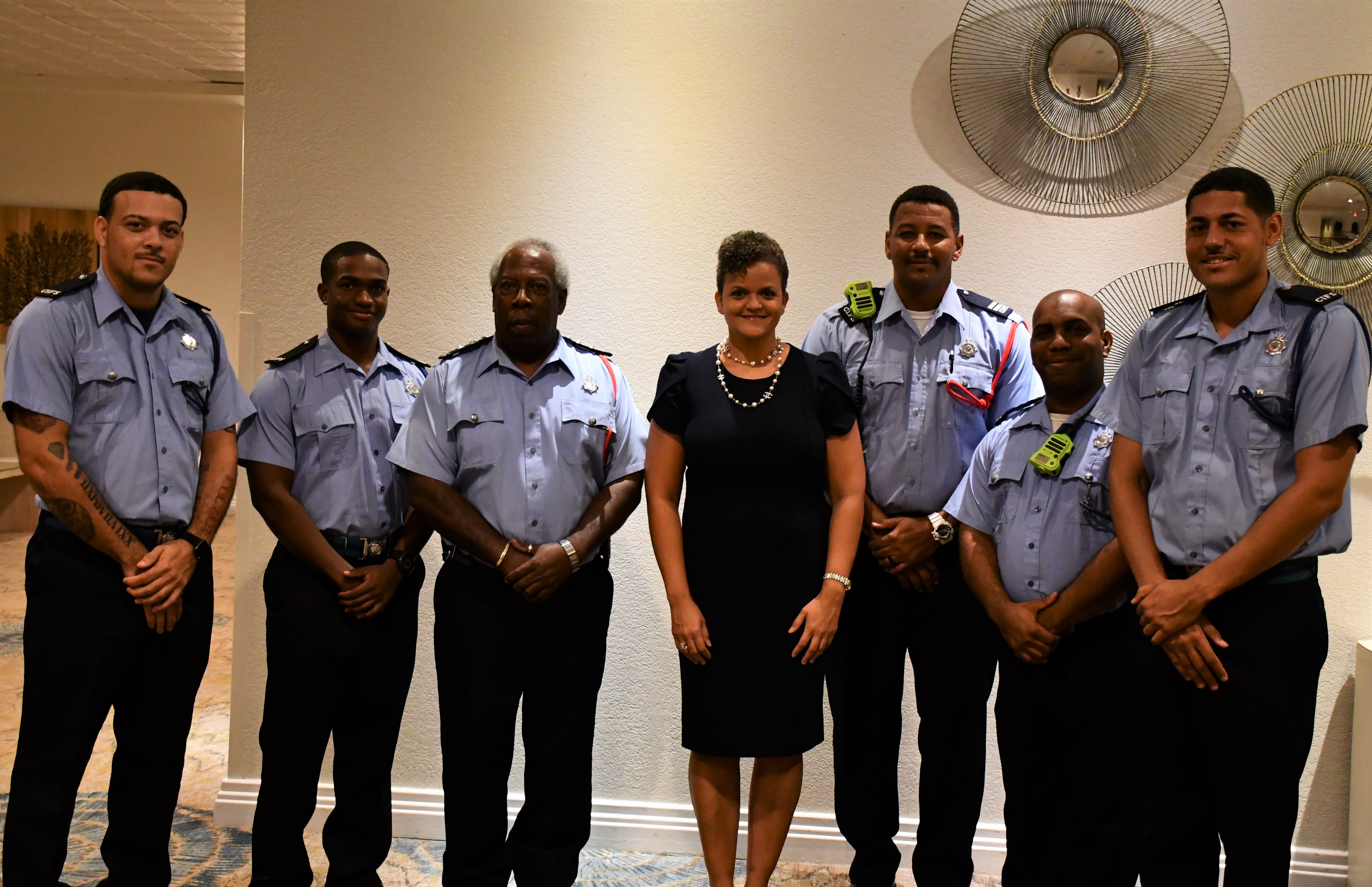 Following a year which has seen members of first response agencies continuously tested to extraordinarily levels, fire officers from the Cayman Islands Fire Service (CIFS) were recognised in an appreciation reception on Thursday, 12 November.
The evening's event was well attended by off-duty fire officers from across the three islands.
Also in attendance were His Excellency, the Governor, Martyn Roper, Deputy Governor and Head of the Civil Service, Franz Manderson, Minister for Home Affairs, Tara Rivers and members of partner first response agencies including Police Commissioner, Derek Byrne, Prison Director, Steven Barrett and Director of Department of Public Safety Communications, Julian Lewis.
The event highlighted the major achievements of the CIFS team and recognised several well-deserving officers for their performances within the service.

In her opening remarks, Minister Rivers paid tribute to the selfless efforts of the men and women on the frontline who, together with other first responders, formed a critical line of defense against COVID-19.
"As you have done thousands of times before, you demonstrated that in the face of a crisis you can be depended on to protect us from harm with caring and compassion regardless of race, ethnicity, social economic status or religious affiliation. As is your way, you did not stop to consider your own wellbeing, nor did you expect to receive thanks from those you served."
She also acknowledged the action that has been taken to enhance service delivery through the acquisition of new equipment and vehicles, as well as the efforts by officers to grow professionally.
She commended them saying, "There has been a tremendous amount of progress within the CIFS within a relatively short period of time and I think that everyone will agree with me that you have worked with Chief Walker and Deputy Chiefs Charlton, Elliott and Ebanks, to lay a solid foundation upon which you can build a world class Fire Service, with continued commitment and collaboration."
Chief Fire Officer, Paul Walker, QFSM, acknowledged that this year's achievements couldn't have been possible without a united team effort.
"The flexibility I have witnessed in 2020, the commitment to the job, a genuine willingness to support local communities, the dedication to go above and beyond, as well as the empathy and understanding for each other's safety and wellbeing has been inspiring."
"Whilst I always say it is our people that make a successful high performing organization it is much more than that. The support and investment we receive is essential for us to succeed. That support and investment takes many forms, from the families of our front-line staff who display patience and understanding to our incredible non-operational colleagues who work tirelessly to ensure we are trained, protected and equipped to deliver the best fire and rescue service we can. I applaud and thank you."
The evening concluded with the accolade presentation. In recognition of the strong partnership that exists between the Ministry of Financial Services and Home Affairs and CIFS, the Guidance and Stewardship Award was presented to the Ministry by the Chief Fire Officer to give thanks for their continued support.
Seven officers received their Long Service Awards from the Deputy Governor. In recognition for either their 18-, 25- or 30-year service with CIFS awards were presented to Alfred Connor (31 years), Curtis Connor (35 years), Jeffrey Ebanks (23 years), Matthew Ebanks (31 years), Trent Jackson (35 years), Larry Seymour (35 years), and Kirk Watson (30 years).
The Professionalism and Dedication Award was presented to Deputy Chief Fire Officer, Roy Charlton on behalf of the entire Domestic team for the diligence and effectiveness in extinguishing the landfill fires earlier in the year.
The Community Outreach Award went to Deputy Chief Fire Officer, Brevan Elliott, Firefighter, Jeffrey Ebanks, Firefighter, Ameilia Gillispie, Pump Engineer, Carson McField and Finance Manager, Trudy Sanders for their efforts in starting the ongoing CIFS food drive with Meals-on-Wheels.
Firefighters Luke Welds, Daniel Bernard, Jeffrey Ebanks, Christopher Webb, Tony Chisholm as well as Pump Engineers Nicholas Peralta, Andrew Welds, Vincent McElroy and Fire Safety Inspector Darnley Scott received the Partnership Working Certificate for their successful close working with colleagues from the Health Services Authority, Coast Guard and Department for Public Safety Communications.
Finally, the CIFS Training Unit, Acting Training and Safety Manager, John Christian and his associate training instructors' efforts were recognised with the Excellence in Training certificate.
---