COVID-19 Testing Update 15 October 2020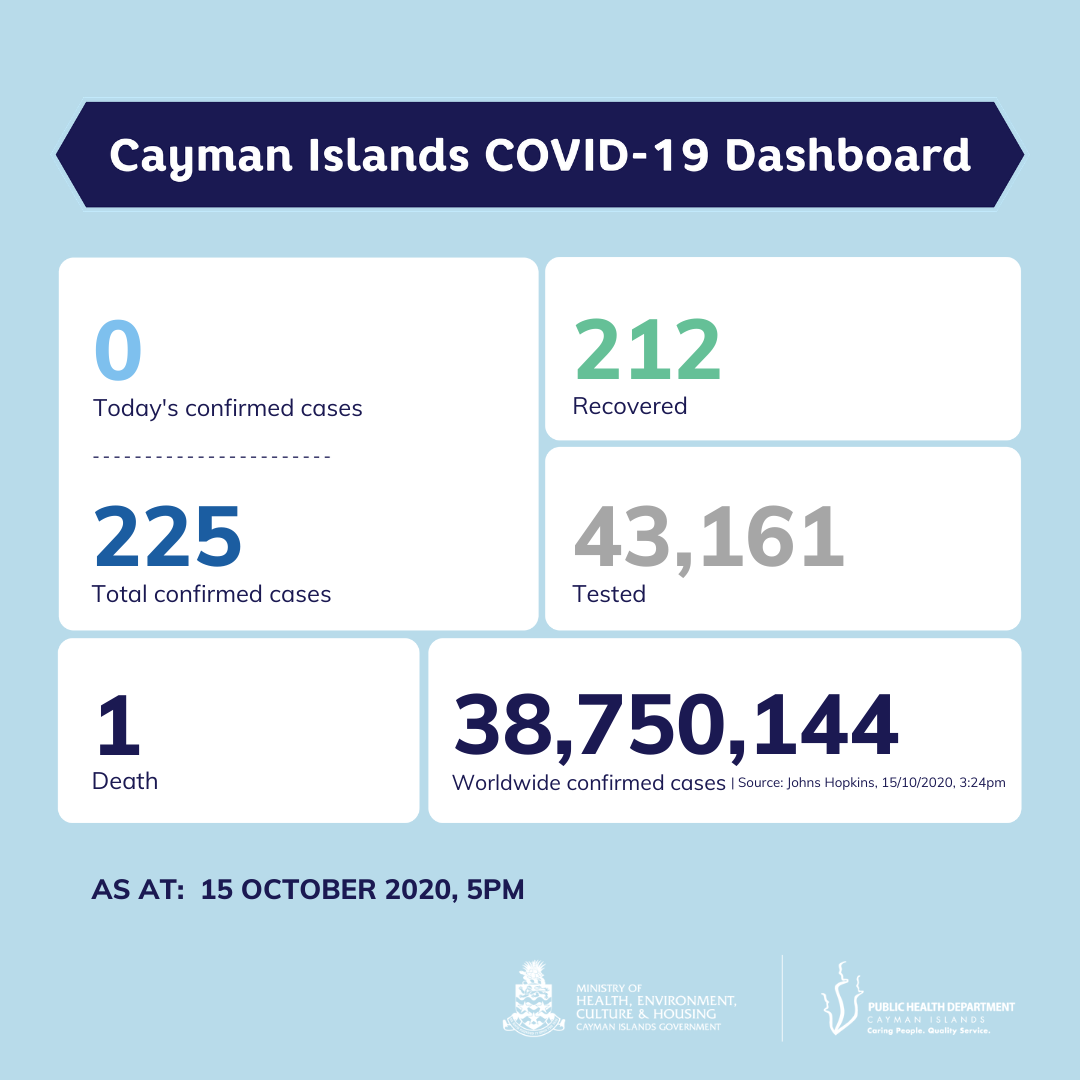 The Chief Medical Officer, Dr John Lee, reports 361 COVID-19 tests have been carried out since this was last reported on Wednesday, 14 October. All were negative.
The Health Services Authority will be in contact with everyone needing testing on Saturday, 17 October as part of the emergency response at Red Bay Primary School. Testing will take place at the HSA's Cayman Islands Hospital and the HSA will be providing appointment times along with further information in due course.
The total number of people in isolation, either at a government facility or in their homes as required by the Medical Officer of Health, will be provided shortly.
---