Habakkuk House Heralds New Era for Special Needs Provision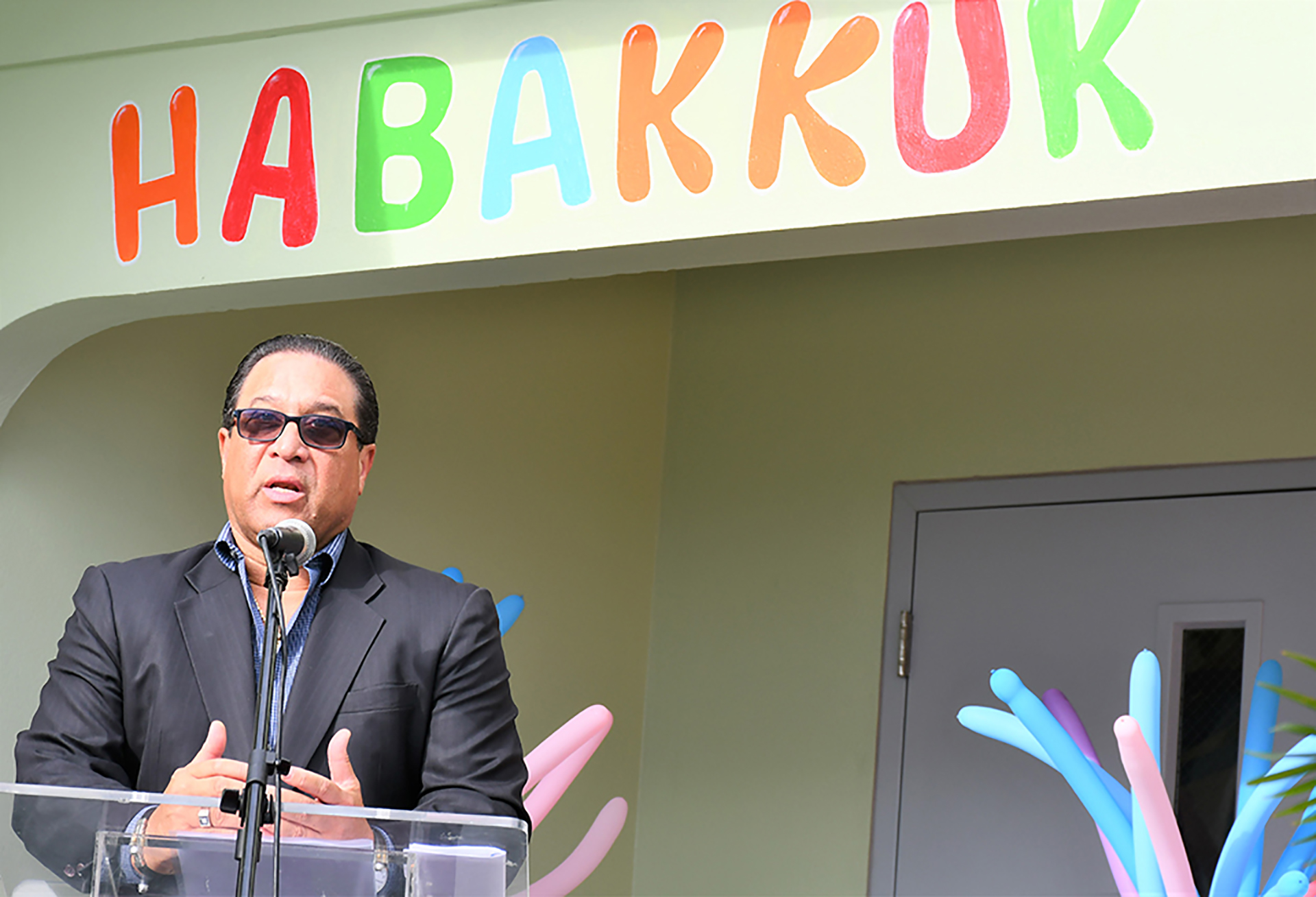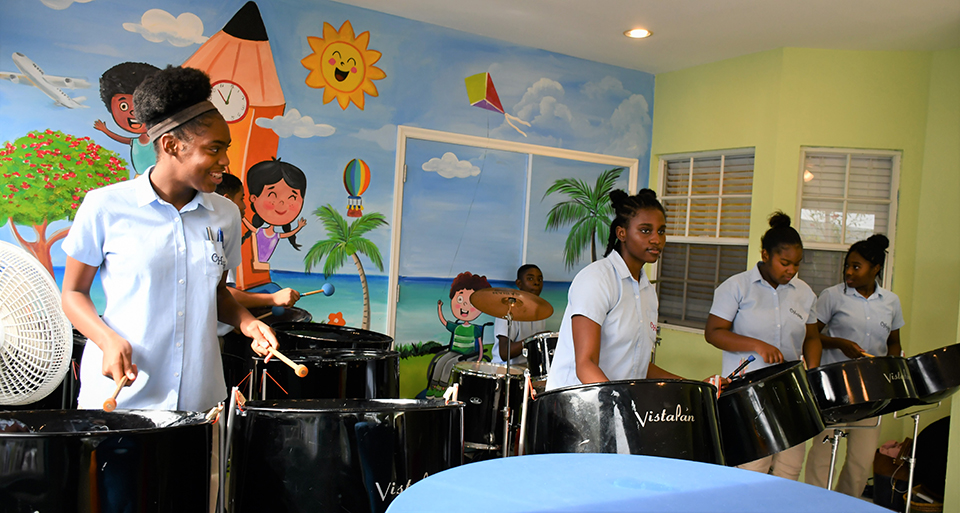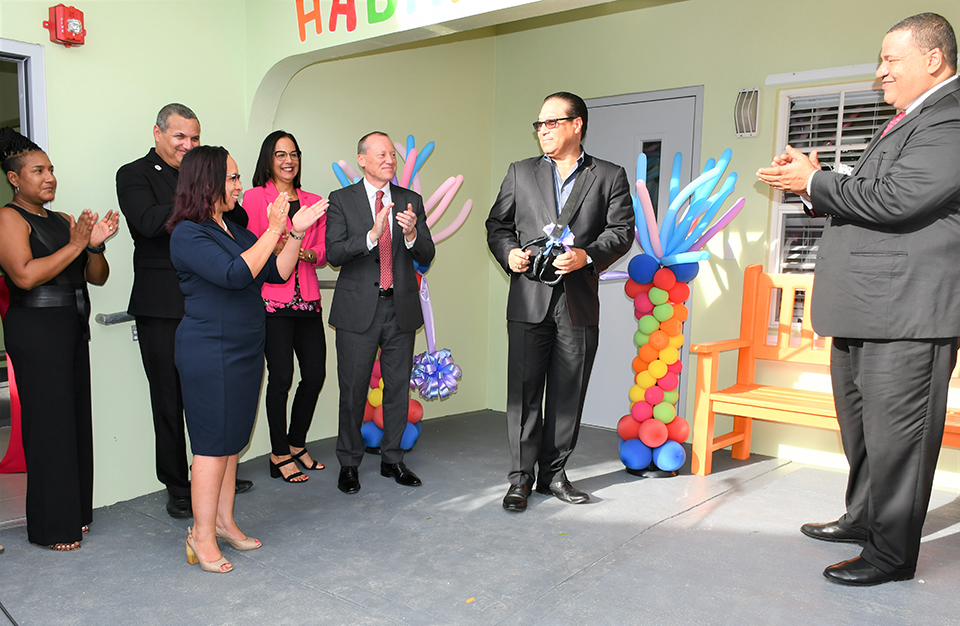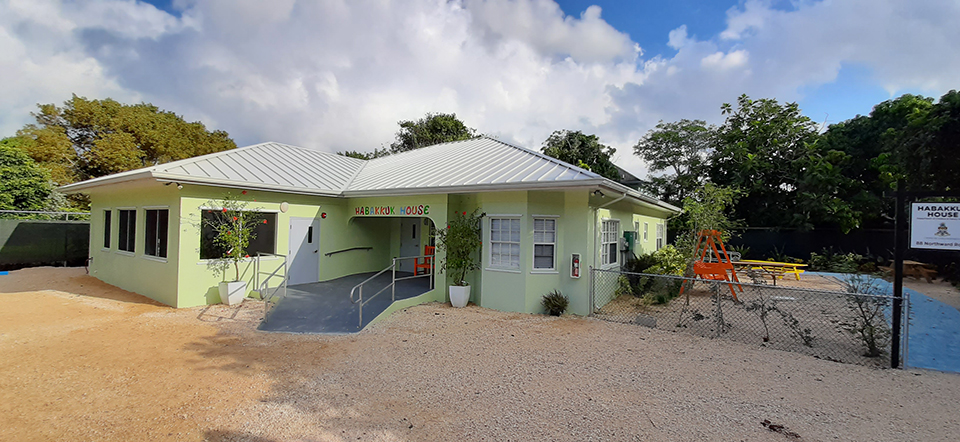 Government-run children's home, Habakkuk House opened its doors at an official opening ceremony on Friday, 20 November 2020.
Operated by the Ministry of Community Affairs through the Department of Children and Family Services (DCFS), the eight-bed facility will soon house four children with special needs from Maple House. The newly-renovated residential home will support and house boys and girls up to 17 years old.
His Excellency, Governor Martyn Roper; Premier and Minister of Community Affairs, Hon. Alden McLaughlin; Legislative Assembly Speaker, Hon. McKeeva Bush; Councillor of Community Affairs Austin Harris; Councillor of Education Barbara Conolly; Deputy Governor, Hon. Franz Manderson; and Cabinet Secretary Samuel Rose were among the persons in attendance.
In her welcome address, DCFS Director Paulinda Mendoza-Williams noted the home's opening coincided with Universal Children's Day. She also mentioned that the need for the facility complied with the Children's Law (2012) Revision and the Convention on the Rights of the Child. The Director said the single-storey dwelling – with its landscaped garden, en suite bathrooms and screened activity patio will provide a welcoming and caring home environment for children with special needs requiring care and protection.
The Ministry's Chief Officer Teresa Echenique outlined the impetus of Habakkuk House. She said the home's Hebrew biblical name – meaning embrace – signals the facility's purpose as a safe haven for its residents to develop, flourish and discover their potential.
The Chief Officer cited Monet, Beethoven and Bocelli as people whose disabilities had not stopped them from reaching their full potential.
Ms Echenique acknowledged the "hard work, dedication and commitment" of DCFS and her ministerial team." Councillor Harris received special thanks for patience, realism and support.
The Premier noted that while the last two administrations had spearheaded the acquisition and refurbishment of the home, the need for separate housing facilities for adults and children with special needs, had been a goal of the Cayman Islands Government for much longer than that.
"The care of the most vulnerable in our society has needed to come along very quickly because for a long time much of that sector of our society really did not get anywhere near the amount and quality of care they deserved," he confirmed.
During the Vote of Thanks, DCFS Deputy Director Rayle Robert acknowledged the public-private sector and intra-agency partnerships which had assisted in various aspects of the project including the refurbishment, mural and landscaping work.
Attendees toured Habakkuk House after the ribbon cutting by the Minister. MC'd by DCFS Social Work Manager Nicole Quinland, the National Song was sung by Miss Jamie Ebanks. Rev. Euthman Wray said the Opening Prayer while Pastor Winston Rose gave the Blessing for the facility. Clifton Hunter High School Steel Pan Band provided the event's musical entertainment.
For official opening photographs, visit the DCFS Facebook page -> https://bit.ly/3l2aCvQ
---