HSA Invites Jobseekers to Apply for Opportunities at Recruitment Fair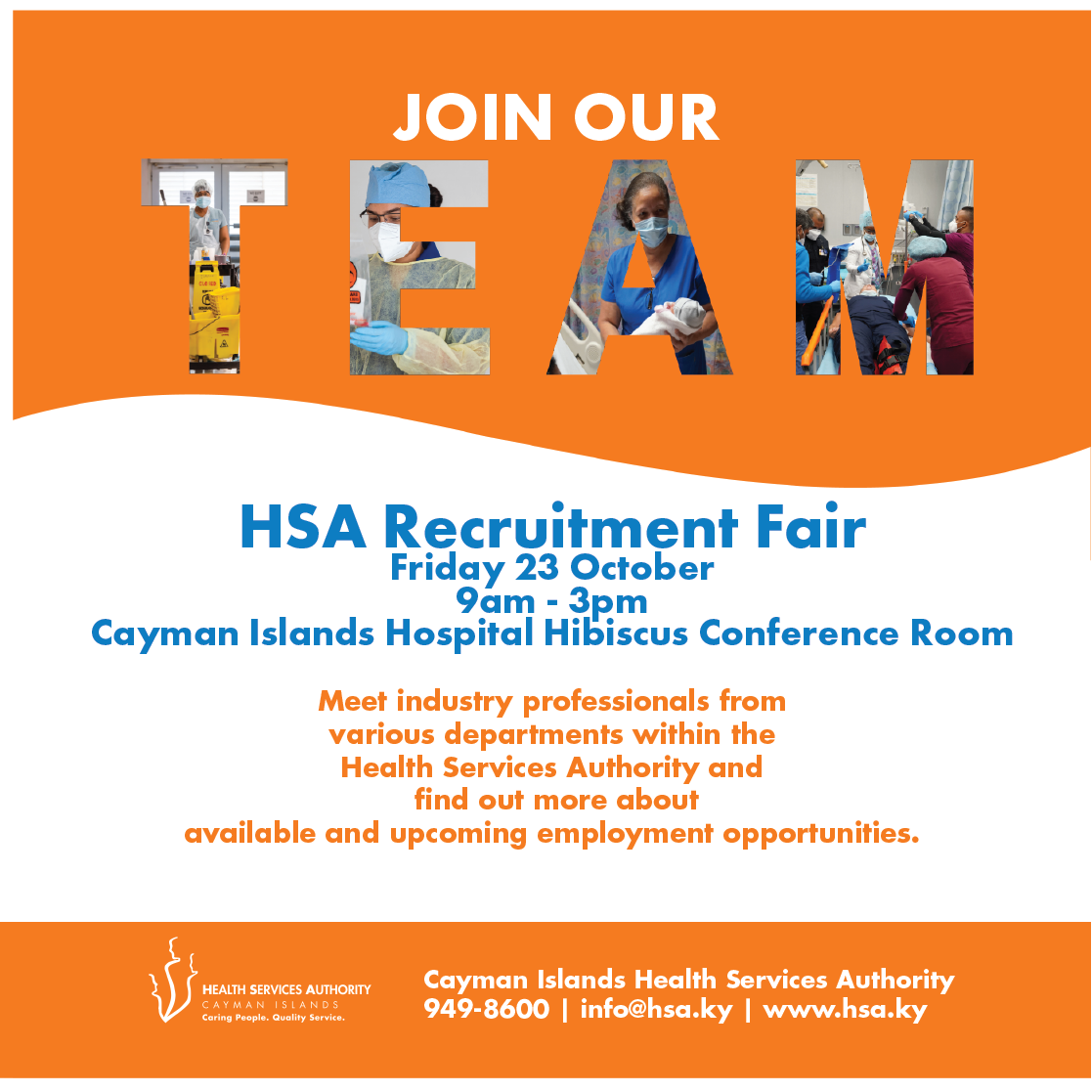 Jobseekers and volunteers are invited to explore current and upcoming vacancies within Cayman's largest healthcare system this Friday 23 October from 9am-3pm at the HSA's Recruitment Fair in the Hibiscus Conference at the Cayman Islands Hospital. Several clinical and non-clinical roles at the HSA are available across all skill levels, making the event an open call for qualified persons actively seeking employment. Representatives from all departments within the HSA will be on hand to offer insight on potential careers within the organisation.
"The HSA is eager to meet prospective employees and volunteers who wish to join our dynamic team of over 900 professionals", says Chief Human Resources Officer Samantha Bennett. "Our recruitment fair will give jobseekers the opportunity to make lasting impressions on potential managers and to see firsthand the possibilities for career growth and development that exist here at the HSA."
Positions are currently available in a wide range of departments including Environmental Services, Facilities Management, Dietary Services, Human Resources, Finance, Nursing, Emergency Medical Services, Procurement and more. Attendees are reminded that masks are mandatory throughout all HSA facilities. Persons are also encouraged to download and complete an HSA application in advance by visiting www.hsa.ky.
For more information on the HSA Recruitment Fair, email info@hsa.ky.
---