HSM Celebrates Eight Years of Impressive Growth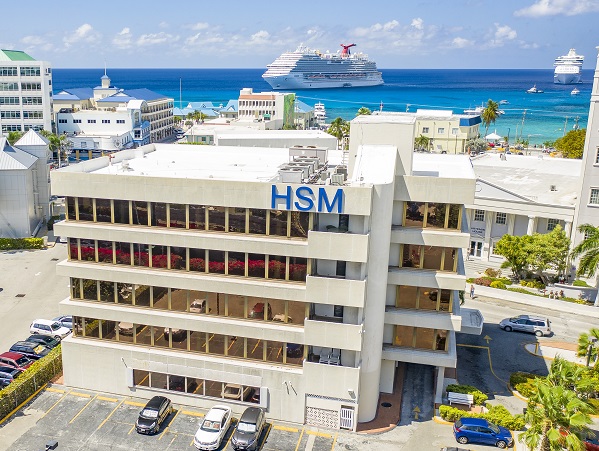 HSM celebrates eight years in business in the Cayman Islands. Named after Huw St. J. Moses OBE. HSM was founded on 1 October 2012.
HSM is comprised of these entities: HSM Chambers, offering a full-suite of legal services; HSM Corporate Services Ltd. and HSM Corporate Services & Management Ltd.; corporate service providers and HSM IP, a specialist intellectual property law practice. The Group has grown rapidly over the years of its existence and proudly employs nearly 60 members of staff with the majority being Caymanian.
The year 2020 has proved to be a challenging one for many businesses in the Cayman Islands and while no exception at HSM, the team was able to persevere and quickly adapted to working from home as mandated by the Cayman Islands Government. Operations have now returned back to our physical building on 68 Fort Street in George Town.
HSM's lawyers were at the forefront of this global crisis and provided professional support to many businesses and individuals in the Cayman Islands. In addition to producing a client guide and media interviews, the team facilitated webinars in partnership with the Cayman Islands Chamber of Commerce where they discussed employment and immigration, wealth management, financial strategies and business liabilities. Click here for more details and to view the webinar recordings.
HSM continued to grow through the promotion of 4 Senior Associates: Linda DaCosta, Kerrie Cox and Sarah Allison became Partners of HSM Chambers alongside Huw Moses, Nick Joseph and Ian Lambert, and Sophie Peat became a Partner of HSM IP.
Another milestone included HSM's acquisition of H&J Corporate Services following the closure of Higgs & Johnson's Cayman operations. Higgs & Johnson is headquartered in the Bahamas and anticipates a continued business relationship with HSM on Cayman related matters to enhance their offshore reach.
Reflecting back on the past year, Huw Moses commented "I am proud of HSM's continued growth despite these challenging times. This is testament to our firm's resilience and the support we receive from our clients, staff and the community at large."
---