Last chance to sign up for Mentoring Cayman 2021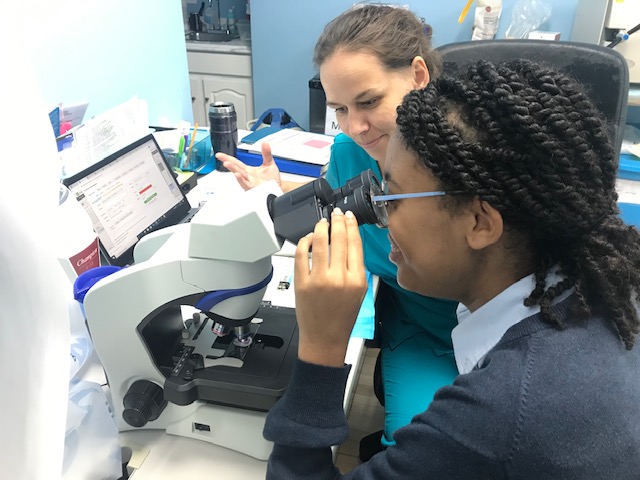 Returning mentor, Rebeca De Miguel with past mentee, Brianna Ebanks.
Applications are now being accepted from persons who are willing to serve as mentors to high school students for the 2021 Mentoring Cayman programme. Mentoring Cayman is a signature programme of the Chamber of Commerce and is endorsed and supported by the Ministry of Education, Youth, Sports, Agriculture and Lands. Since its launch in 2002, the programme has assisted more than 2,000 public and private high school students and mentors.
"Mentorship gives students the opportunity to form long-term relationships with business professionals who will help them develop invaluable skills and maximise their potential to become the next generation of business and community leaders. It is a great way to support Cayman future leaders," said Wil Pineau, Chamber CEO. "Special thanks to the Ministry of Education, Cayman Water, Cox Lumber, Deloitte, Knighthead Annuity & Life Assurance Company, and Rocky's Diamond Gallery for their ongoing support of this important youth development initiative."
The 6-month programme pairs top-achieving students with mentors from the business community and government to provide them with advice and guidance to achieve their education and career aspirations. All mentors are required to be certified under the Stewards of Children – Darkness to Light training programme and must obtain a police clearance. Mentors are matched with high school students based on their mutual interests and must receive permission from their employer to participate.
Applications can be submitted to online https://www.caymanchamber.ky/mentoringcayman.html or via email to mentoring@caymanchamber.ky.
The final deadline for applications is Monday, 19th October.
---