Leadership Cayman Alumni Reception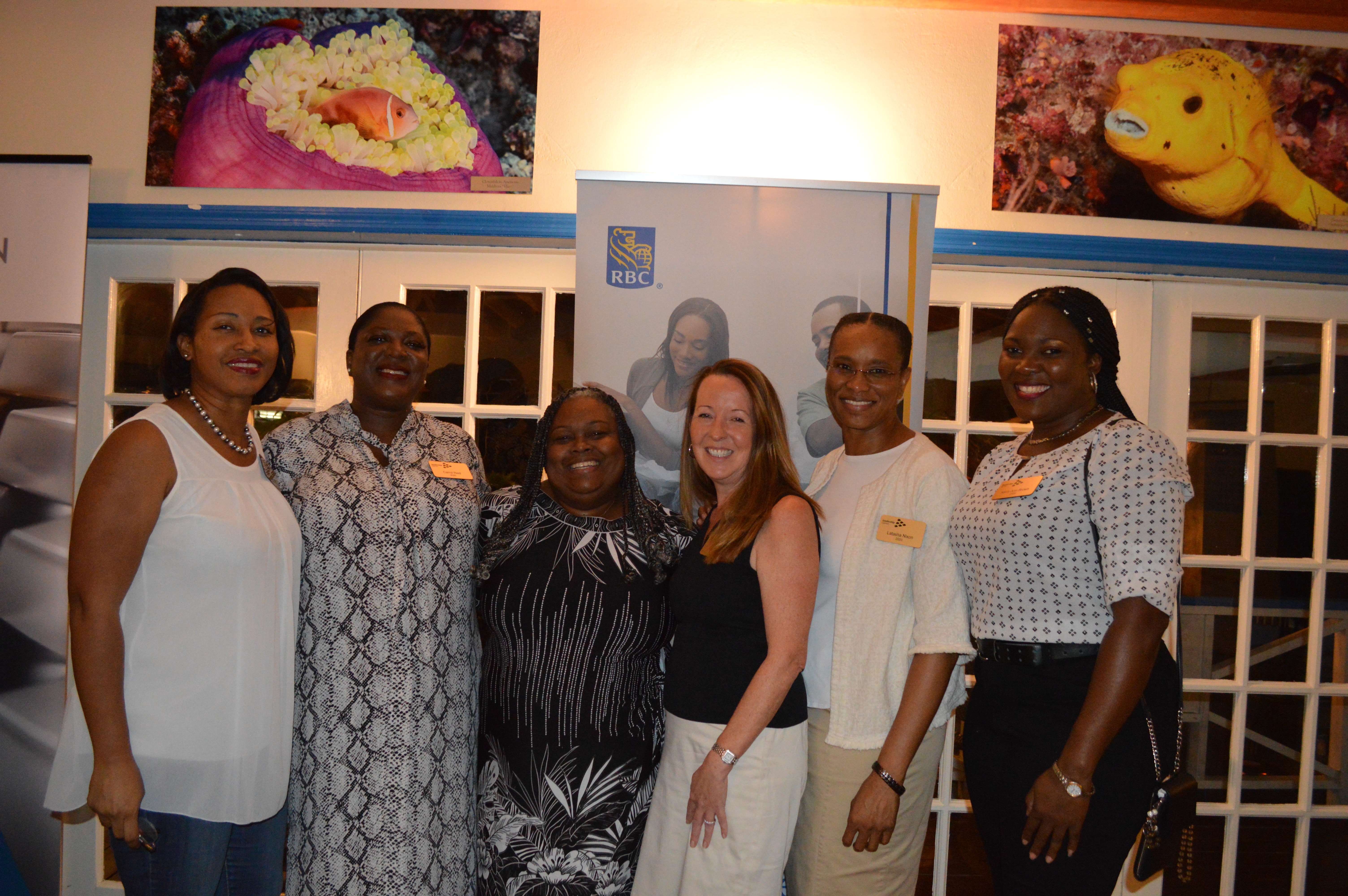 Denize Solomon, Carrol Reid, Joy Oremule, Antonia Furniss, Latasha Nixon, and Kerry-Ann Brown (LC2020 members).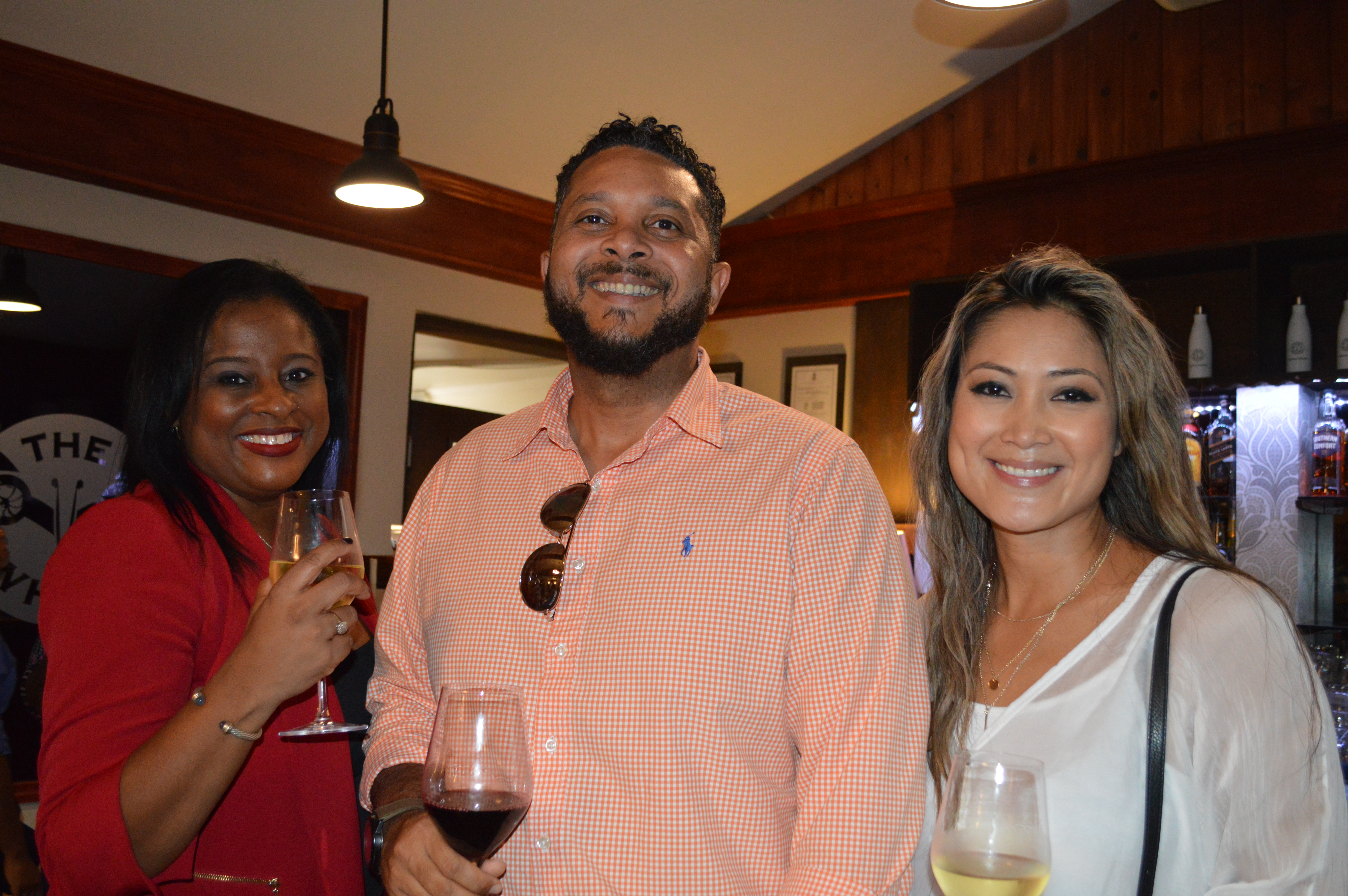 Kafara Augustine, Shomari Scott, and Giselle Passchier.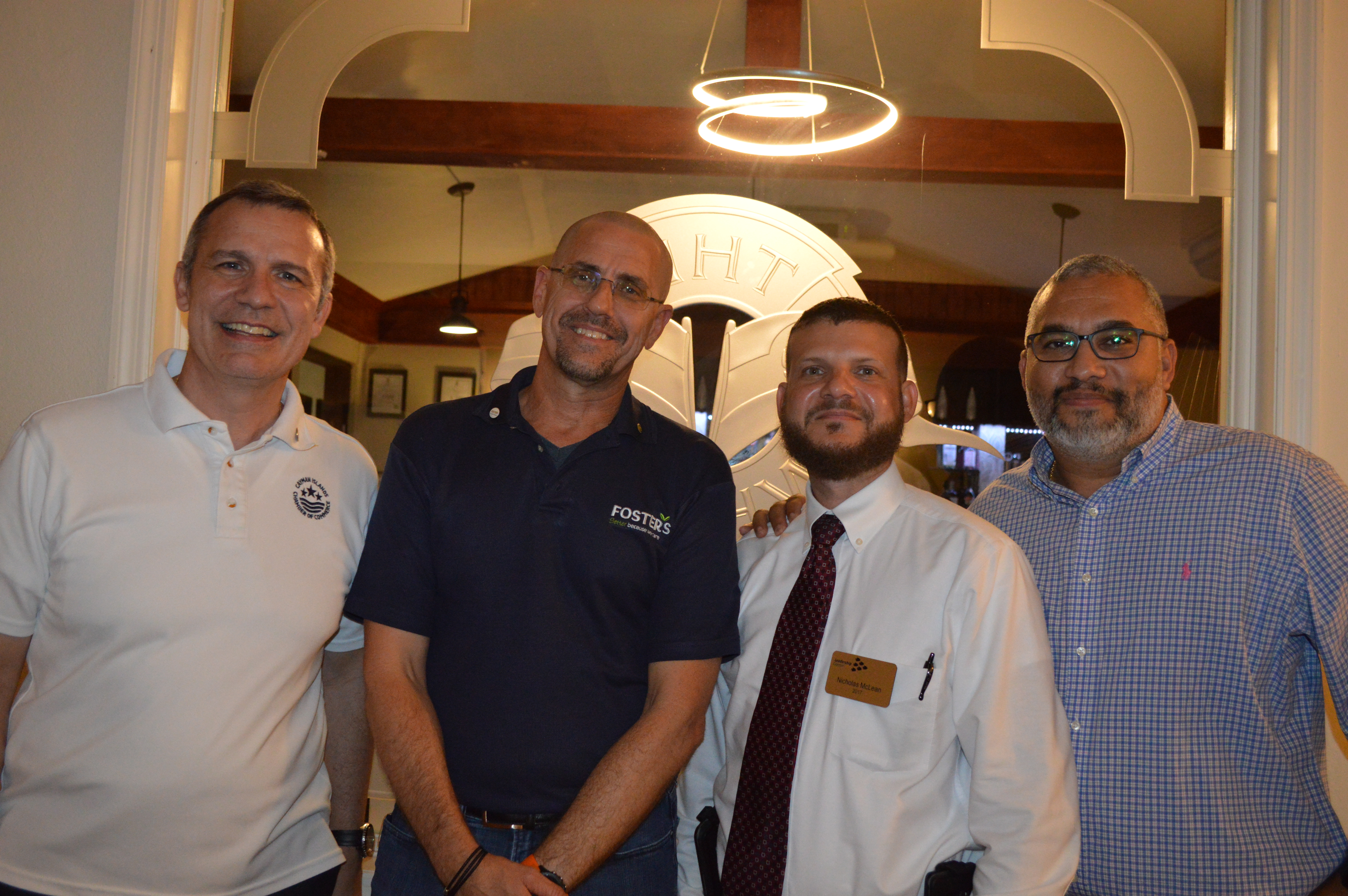 Wil Pineau, Woody Foster, Nicholas McLean, and Johann Moxam.
Approximately 50 persons recently gathered for a Thursday evening happy hour where the newest entrants to the Leadership Cayman Alumni were welcomed. The newly graduated Leadership Cayman Class of 2020 mingled with the esteemed Alumni group for the first time, and who also invited potential candidates for the Leadership Cayman 2020 programme as their special guests.
Chamber President, Woody Foster, and Chair of the upcoming Leadership Cayman 2021 programme, Nicholas McLean, were the main speakers.
"Leadership Cayman brings together promising leaders and exposes them, through structured seminars and tours, to important information which influences the social, political and economic affairs of the Islands" Chamber President, Woody Foster, said.
"The ultimate aim of this programme is to help our leaders develop new skills and enhance existing ones, as well as trigger awareness and interest in the important issues affecting the islands," he said.
He encouraged potential candidates to apply to the 2021 programme and acknowledged the competitiveness of the programme but wished each candidate success as they apply to become a member of the Class of 2021.
Chair of the Leadership Cayman 2021 programme, Nicholas McLean, spoke about his personal experience as a member of the Class of 2017. He also described what the Leadership Cayman motto, Connect. Grow. Inspire., means to him. McLean also expressed how much he is looking forward to a successful 2021 programme.
Leadership Cayman 2021 attracted almost 50 applications for the 24 spaces available. Applicants must be at least 25 years old by January 1, 2021; have lived in the Cayman Islands for a minimum period of 12 months and must be in at least a middle-management position at their current place of work.
The Leadership Cayman programme is a six-month intensive course, introduced by the Cayman Islands Chamber of Commerce, that enables class members to develop new skills and learn an vital information about the Cayman Islands' community and business sector. The class attend bi-weekly seminars on a range of different topics, learning from expert and local leaders who facilitate each session. The class also meet with government officials and keynote speakers, and the programme is the only one of its kind in the Cayman Islands.

The programme was first launched in 2009 and, since its inception, hundreds of individuals have developed their skills and grown into influential and knowledgeable leaders and now form an Alumni group.
Leadership Cayman is sponsored by three major sponsors, Cox Lumber Ltd., RBC Royal Bank (Cayman) Limited, and Wheaton Precious Metals, as well as the various seminar sponsors who have supported the Chamber in making the 2020 programme a success.
---