Leadership Cayman Health Care Seminar Addresses Pandemic Response and Impact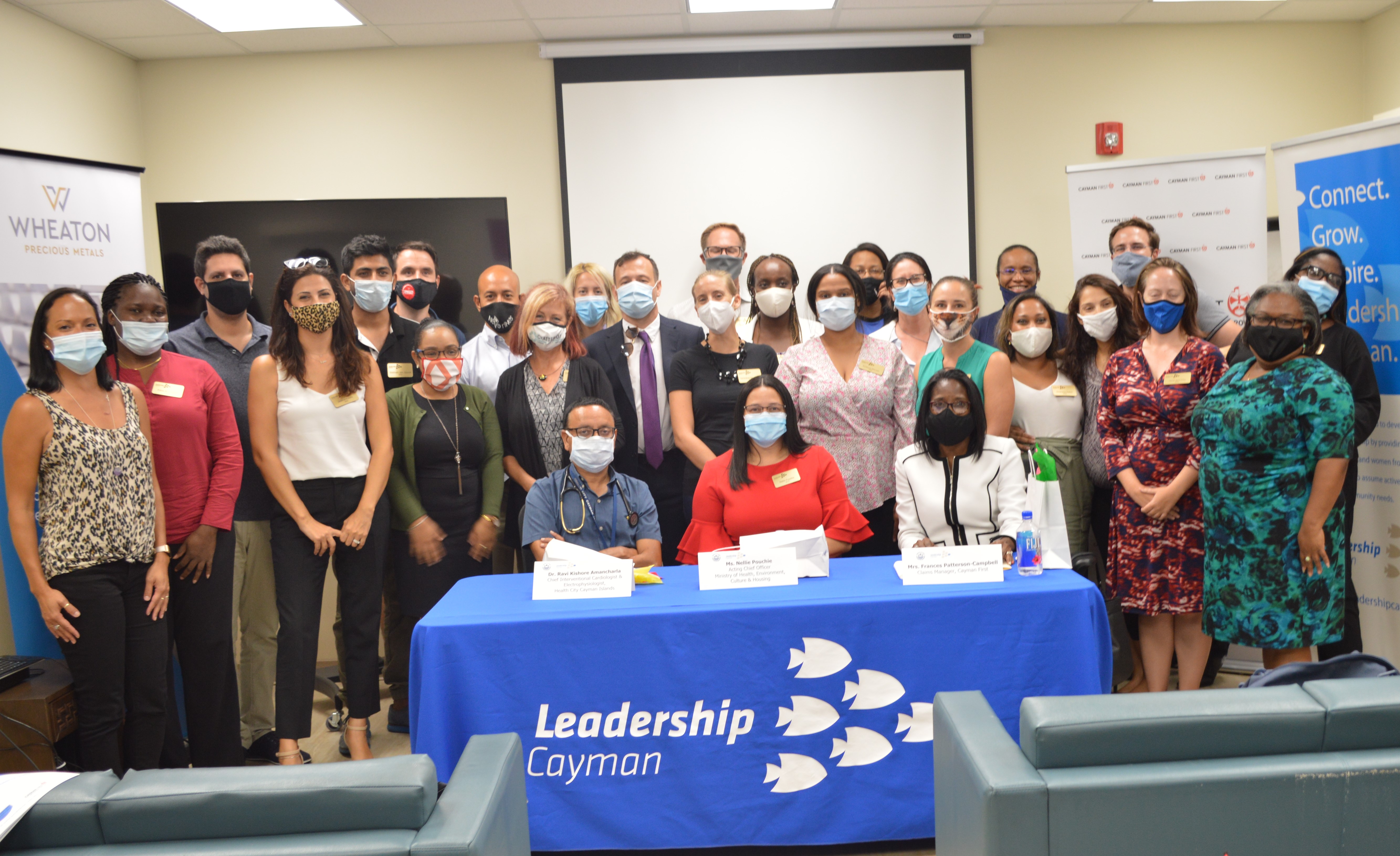 Leadership Cayman 2020 held its second in-person seminar since the Covid-19 lockdown at Health City Cayman Islands, on Wednesday, September 16, focused on human services and health care.
The seminar commenced with a presentation by Shomari Scott, Chief Business Officer at Health City on the services offered by the facility. This was complemented by a tour which allowed the Leadership Cayman class a unique behind the scenes view of critical aspects of the facility's operations.
The breakout sessions and panel discussion saw the group engaging in intense discussions about the state of Cayman's readiness to manage a second spike in coronavirus cases when the border reopens; affordability of health care in the Cayman Islands; and the current and future role of health insurers in ensuring a system of accountability that discourages the inflation of the cost of services by healthcare providers.
The panelists were Nellie Pouchie, Acting Chief Officer, Ministry of Health, Environment, Culture and Housing; Dr. Ravi Kishore Amancharla, Chief Interventional Cardiologist and Electrophysiologist, Health City Cayman Islands; and Frances Patterson-Campbell, Claims Manager, Cayman First.
The seminar was organised by Sasha Rochester, a Leadership Cayman graduate, and Leadership Cayman 2020 class members, Joy Oremule and Kimberly Martin-McLean.
The Human Services and Health Care seminar sponsor was Cayman First, while Health City Cayman Islands was the venue sponsor.

Leadership Cayman is a programme designed for shaping the leaders of tomorrow. The six-month programme enables participants to acquire an in-depth view of social, economic, business, and political issues in the Cayman Islands; develop the necessary skills to assume leadership roles; and to get involved in community projects.
The major sponsors for the six-month long Leadership Cayman programme are Cox Lumber Limited, RBC Royal Bank (Cayman) Limited and Wheaton Precious Metals.
Persons interested in getting involved in Leadership Cayman are encouraged to visit www.leadershipcayman.ky for more information.
---