Migrants Arrive in Little Cayman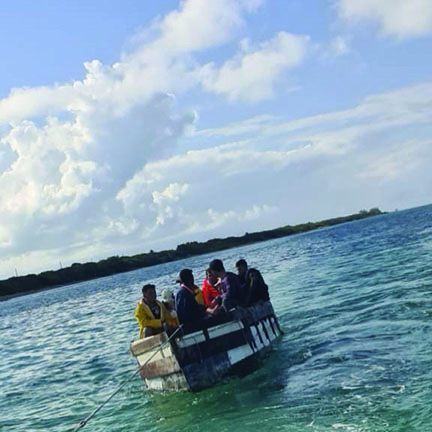 Cayman Islands Customs and Border Control (CBC) confirms that on Sunday 6 December, 2020, a vessel with migrants was spotted off Little Cayman by a fisherman. The vessel appeared to have been powered by sail.
It was determined that there were a total of 12 persons, 10 males and two females, on the makeshift vessel.
It was also determined that of the 12 persons on board, a male migrant had been in the Cayman Islands in 2016.
All onboard appeared to be in good health.
Upon reaching land in Little Cayman, the Cuban migrants indicated they had been at sea for some five days. The migrants were taken to Cayman Brac, where they were tested for COVID-19 and placed in mandatory quarantine in a Government facility.
---