Ministry of Culture Supports Late Caymanian Musician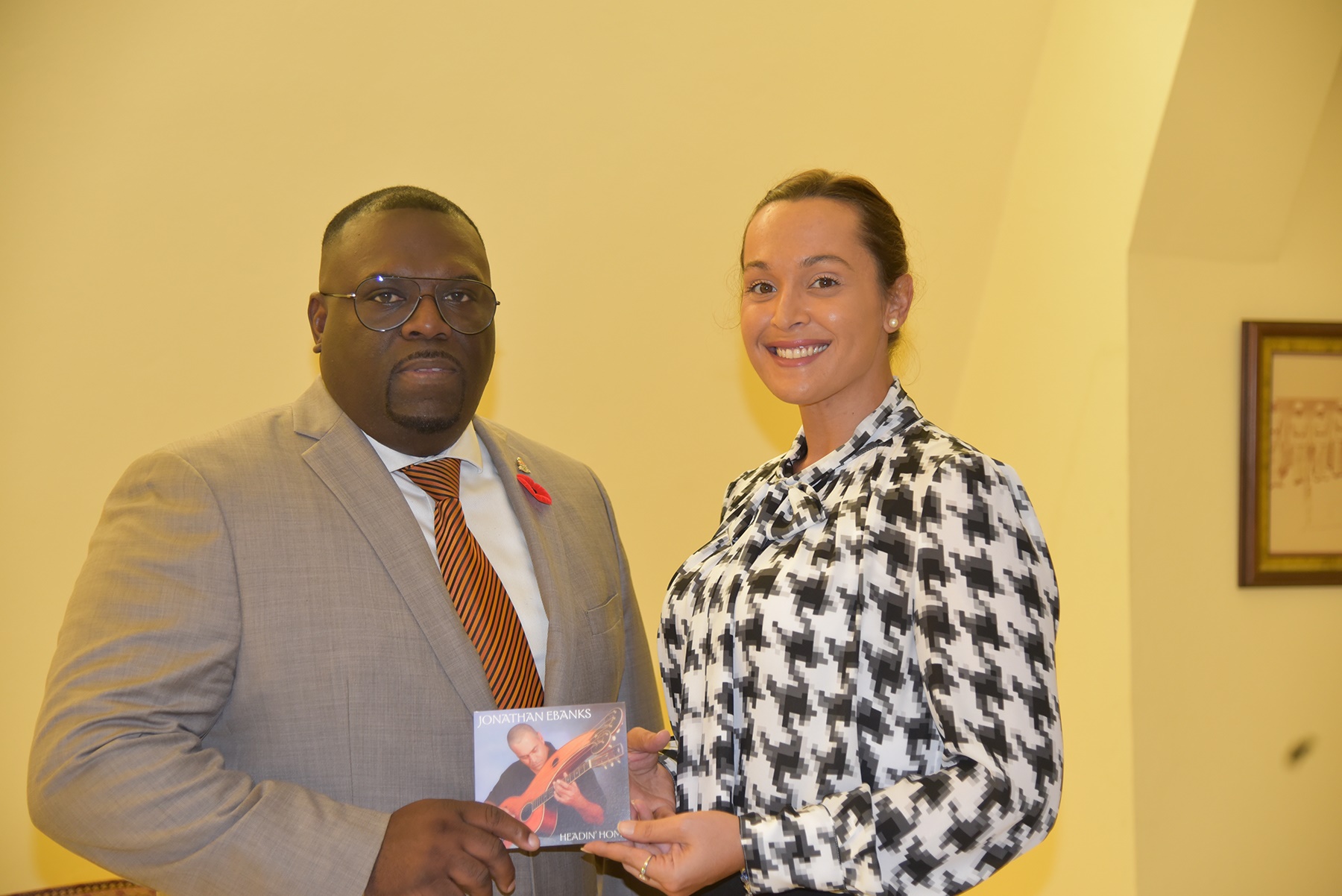 The Ministry of Culture is dedicated to the promotion of local culture and heritage by providing support to creative work including music, film, dance and other dramatic arts, fostering young and upcoming artists, reinforcing opportunities for children's arts and cultural experiences, providing support to arts and culture activities in the community and ensuring that the culture of the Cayman Islands is sustainable.
"Culture and the arts enrich our lives and at the same time are strong driving forces in revitalizing society at large playing a vital role in the quality of life," said Ms Nellie Pouchie, Acting Chief Officer – Ministry of Health, Environment, Culture and Housing.
In 2018 the Ministry provided a grant to the family of late local musician, Mr Jonathan Ebanks; musical talent, fondly known as Jon.
At that time of his passing Jon was preparing his latest works, Headin' Home, a tribute to his journey and synthesis of reflections, capturing the central themes most important in his life's travels. "His music falls into a melodic mixed genre of Cayman Folk, Jazz and Blues," said Jon's widow, Mrs Cindy Ebanks.
After his passing, the Ministry of Culture signed a grant to allow the family to complete the production of the album in his honour.

"We consider ourselves blessed to be able to be a part of Jon's journey and to deliver a project that makes Cayman proud. His second and final album which was produced over the two years prior to his untimely passing on November 14, 2018, is a testimony to Jonathan's dedication to the mastery of steel strings and the acoustic guitar. His legacy in our cultural sphere should always be remembered and celebrated. Receiving this album was truly a memorable moment," said Hon Minister Dwayne Seymour, JP – Minister of Health, Environment, Culture and Housing.
Mrs Cindy explained that "The album construct was nudged on and teased out of Jon by his like-minded minstrel daughters, Jonelle, and Justine, and his son Jordan – his foremost fan, and of course by myself. I also led the family design team for the album cover which was finally produced early this year, after considerable effort on the part of producer and family friend, Gary Vandy, of GVAP Music, Florida."
Mr Vandy is a long-time producer and collaborator friend of Mr Ebanks. With that history and background, he was able to carry the works to completion.
The album entitled 'Headin' Home', is now available for sale from Pure Art art studio at a cost of $13. Proceeds will benefit the Clifton Hunter High School and Edna M. Moyle Primary School Music Depts.
The Ministry and the family of Mr Jonathan Ebanks also wish special thanks to the trusted few who understood Jon's commitment to a platinum standard. They have now carried forward his signature and applied his vision even though he left the works in their infancy.
"We wanted to publicly thank Paul Messina on horns, keys, and synthesizer, Mark Harris on bass, Quentin Robinson on percussion, Shane Allenger who recorded some of the tracks, and of course to Minister of Culture, Hon. Dwayne Seymour along with the Ministry who provided support at a critical time and helped bring his dream to fruition" added Mrs Cindy Ebanks, grant recipient.
---