Mourant Supports Local Charities During 7th Annual Away Day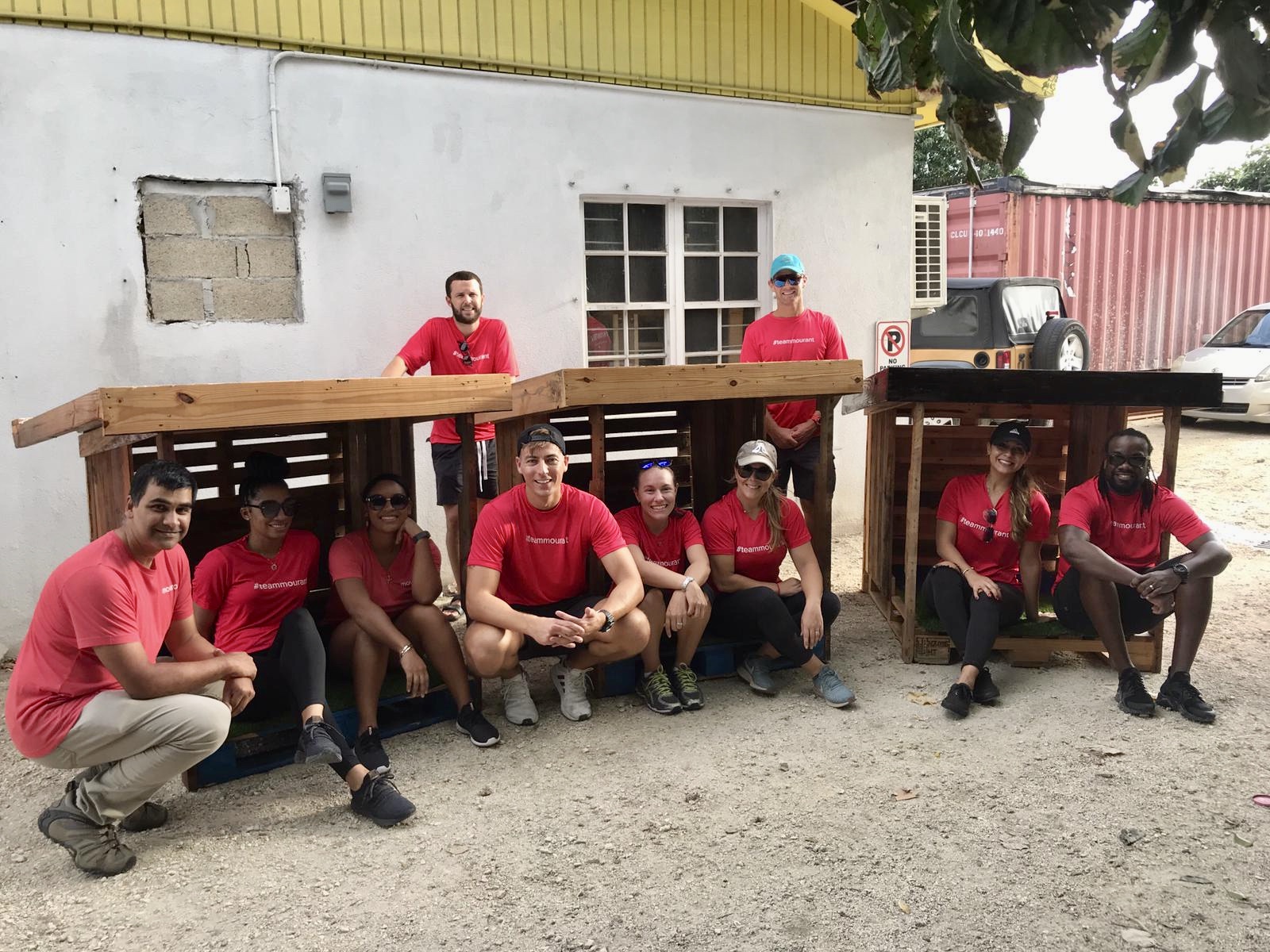 Leading offshore law firm, Mourant, has once again supported the Cayman Islands community with over 60 volunteers donating their time to five deserving local organisations during the firm's annual Away Day, which is held on Thanksgiving Thursday every year.
The charities supported by the Mourant volunteers were Cayman Animal Rescue Enthusiasts (C.A.R.E), Cayman Islands Humane Society, National Trust for the Cayman Islands, Meals on Wheels and Prospect Primary School.
The volunteers for the C.A.R.E activity worked hard to assemble three large dog houses for some deserving dogs in need. C.A.R.E is a grassroots charity whose mission is to prevent the overpopulation of dogs and cats on the island, and put a stop to the ill-treatment, cruelty and suffering to all animals via education. Their work in the community has highlighted the need for shelter for outside dogs.
Kiralee Harnett, Director of C.A.R.E said: "A huge thank you to everyone at Mourant who volunteered to help build some much needed dog houses as part of their volunteer away day. These houses were made entirely out of recycled products and will be provided to dogs that have already been spayed or neutered through C.A.R.E's community program. We had a lot of fun and we know that the dogs that these houses will be going to will very much appreciate their new home."
Other activities included a beach clean-up at Smith Barcadere and Governor's Beach; paired reading to children and updating classroom and school libraries at Prospect Primary School; setting up the 'Giving Tree' and getting organized for the annual Meals on Wheels Turkey Trot registration; sanding and varnishing the tables and chairs at the National Trust offices and walking and bathing the dogs and the Cayman Islands Humane Society.
Hayden Isbister, Cayman Islands Office Managing Partner said: "This year, more than ever, we're really pleased we were able to lend a helping hand in our community. We're committed to making a difference in the places where we live and work and this event enables our teams to work together in a different context and have some fun at the same time."
---