Silent Witness March Promotes Safe Home, Safe Community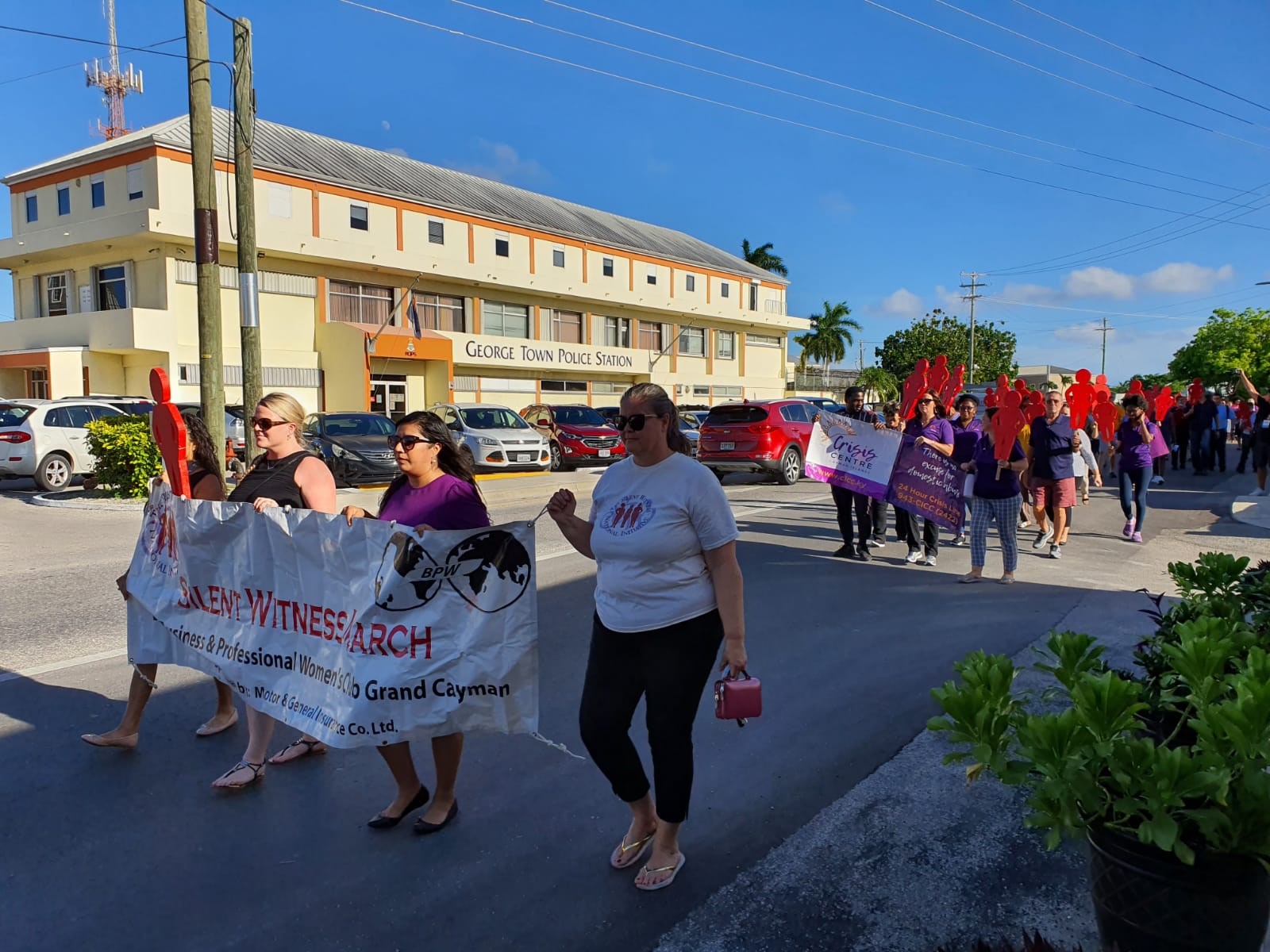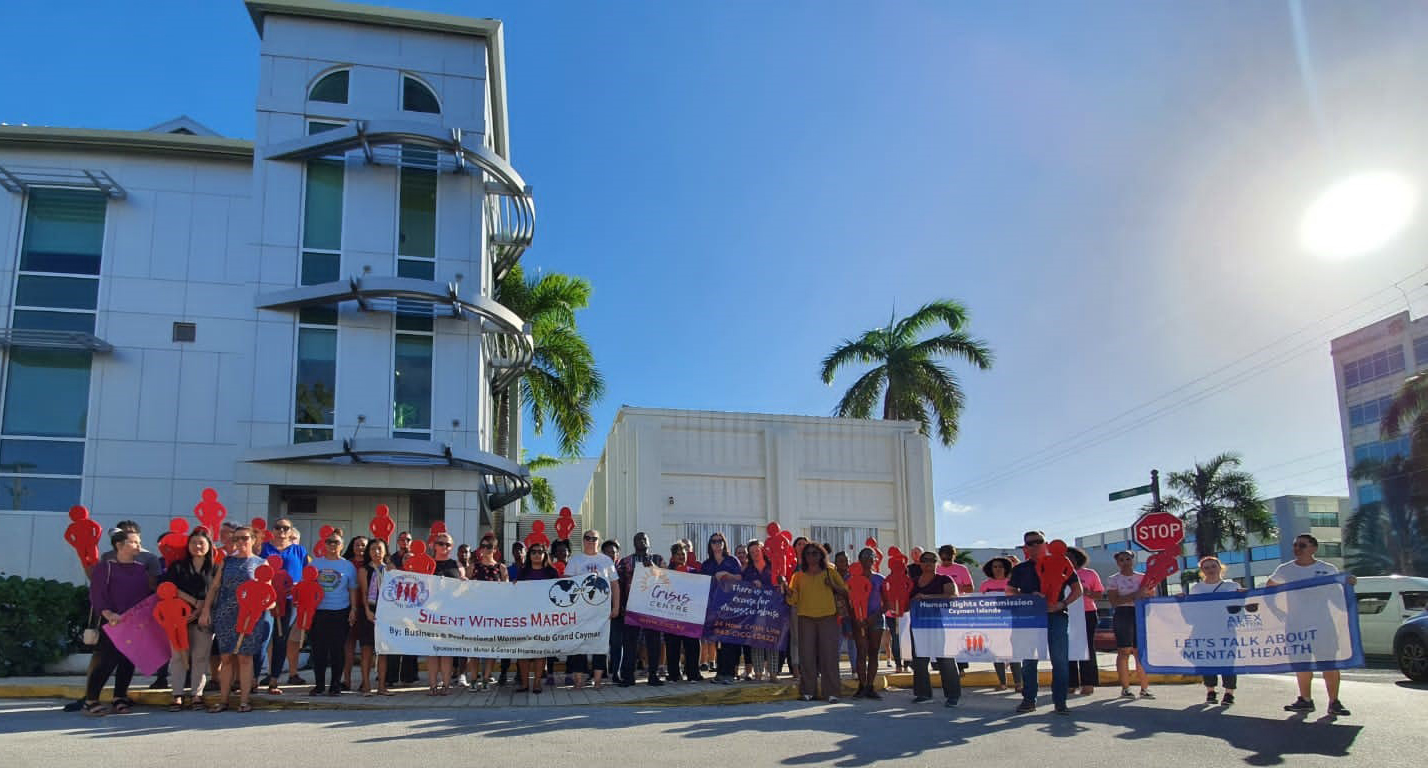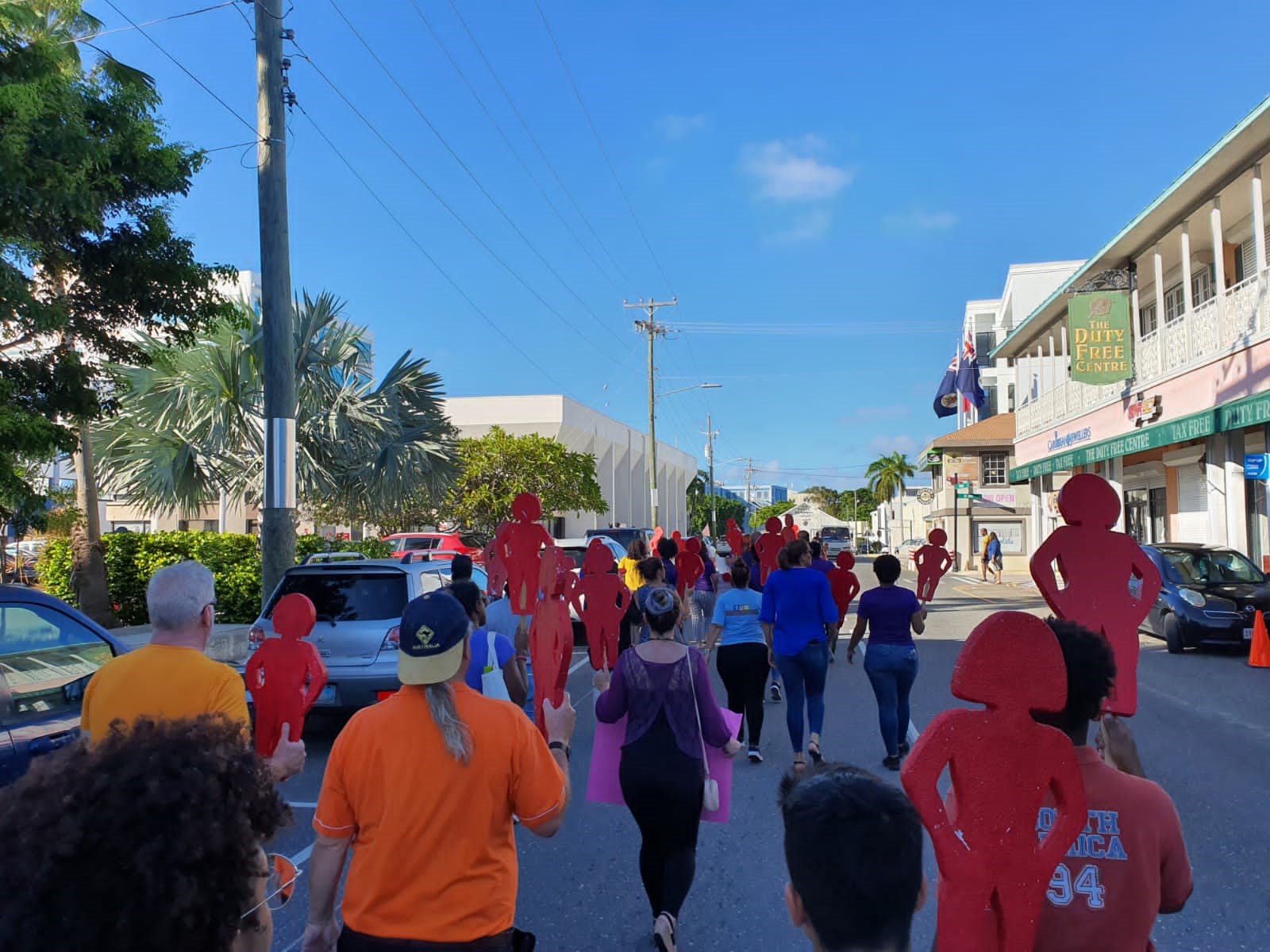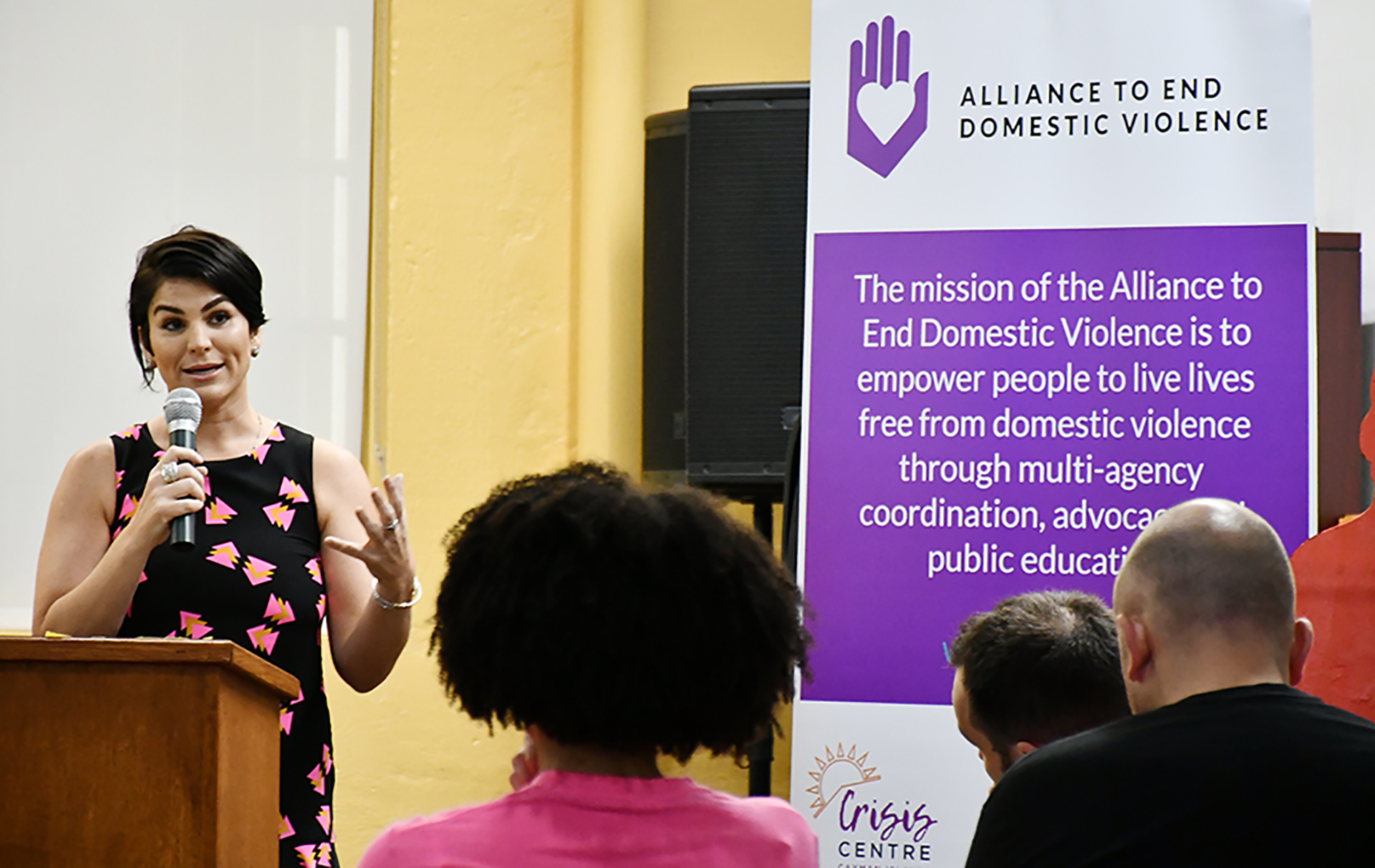 Civil servants, private sector workers, high school students and service club members took an active stand against domestic violence (DV) and bullying at the 20th annual Silent Witness March on Tuesday, 24 November 2020.
The march, whose theme was "Safe Home, Safe Community," starting at the Old Glass House, passed the main institutions of law and order locally, including the George Town Central Police Station, the Courts Building and Parliament before finishing at George Town Public Library.
The afternoon event was organised by the Cayman Islands Business and Professional Women's Club (BPW Cayman), in partnership with the Gender Affairs Unit (GAU) of the Ministry of Community Affairs; the Department of Counselling Services' Family Resource Centre (FRC), The Crisis Centre and Colours Cayman. His Excellency, the Governor Martyn Roper attended the rallying point of the march. During the silent walk, many participants carried Silent Witness March placards, and organisation banners.
Afterwards attendees assembled in the Old Library. The programme included a Welcome and Opening Remarks by Mahreen Nabi of BPW Cayman, a minute's silence and the reciting of the pledge against domestic violence.
Ms Nabi advised that regionally, one in four females and one in five men will experience DV sometimes with fatal consequences.
"According to the RCIPS, in 2018, Cayman reported over 2,000 domestic violence cases," she said.
Additionally, she noted that the United Nations had called the global increase in DV and bullying 'the silent pandemic'.
In an inclusive sermon, Pastor Jason Knox of Boatswain Bay Presbyterian Church, West Bay said, "The Church is no place for us to say that people don't deserve to be treated well. It doesn't matter who you are, how you are, your feelings. There is nothing about you that is shameful. There is nothing about you that deserves mistreatment."
Sutton Burke of Infinite Mind Care gave this year's Keynote Address. The counsellor said that simply witnessing domestic violence affects children and alters their behaviour. "When domestic violence is witnessed it is experienced," she said.

"We don't just see it we feel it, it stays with us. When a child experiences domestic violence that is not something that is forgotten. This is child abuse, it is emotional abuse, this is trauma. This changes how they see the world and how they experience relationships."
Ms Burke referred to studies showing that abuse remains with survivors and witnesses, causing them to deal with stress in certain ways, altering their brain functioning.
Gender Affairs Unit Senior Policy Analyst, Karlene Bramwell thanked attendees and acknowledged the support of all the agencies involved in the observance.
"By your presence and participation, you have illustrated your commitment to creating healthy families, safe homes and thus a safe community," she said.
"By marching you have showed your unwavering support of persons who are experiencing domestic violence, honoured the memory of those who have lost their voice due to domestic violence and publicly showed your active disapproval of such acts of violence towards anyone."
---