Williams 2 appointed as exclusive broker for hotel Kailani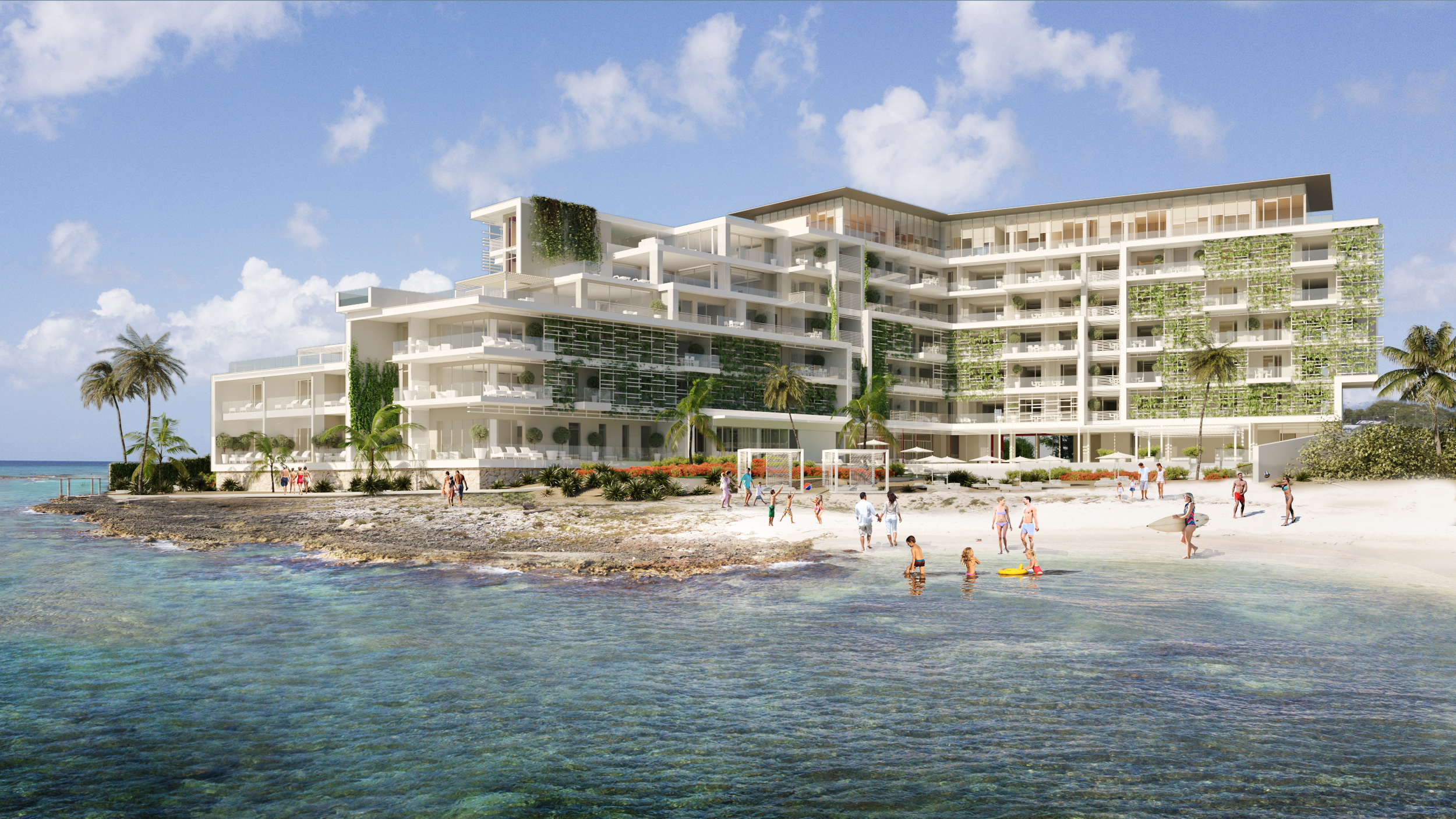 Cayman-based luxury real estate agent Williams² has this week announced its appointment as exclusive brokerage agent for the eagerly awaited Kailani; the Cayman Islands' groundbreaking high-end boutique hotel dedicated to business and wellness travellers, built in partnership by NCB Group and the Curio Collection by Hilton™.
Established in 2014, Williams² boasts a reputation as the leading real estate agent for luxury properties in the Cayman Islands, with a team of fifteen world-class agents. Possessing a large portfolio of prestigious homes, Williams² has won an array of awards over the years and have been named the number one team in the Caribbean and Central America twice.
Cathy Williams, owner of Williams², said, "We are absolutely thrilled to have been awarded exclusive brokerage of Kailani, which is an amazing prospect for property investors. For anyone looking to expand their portfolio, Kailani is a 'one-of-a-kind' development and is truly an opportunity not to be missed. Not only because it is the first and only hotel dedicated to business and wellness in the Cayman Islands or because of its unparalleled facilities such as a spa spanning the whole length of the hotel, but also because it will generate an unparalleled 11% gross return. This is an immensely lavish hotel and truly unique for the Cayman Islands, with a return on investment for purchasers that cannot be found anywhere else in the world."
Kailani, which recently won the International Property Award for Best New Hotel Construction & Design for the Americas, is situated in George Town, steps from the heart of Grand Cayman's business district as well as Camana Bay. Uniquely focused on the wellness of business residents and guests, it has been fashioned as a boutique hotel, providing guests and residents the space and intimacy they require, whilst possessing an array of unequaled experiences usually only found in large high-end developments.
In keeping with the ethos of a boutique hotel, Kailani has only six full-time residences for sale and an additional 74 studios, 2-bedroom condos and suites and 3-bedroom villas and penthouses available for investment which will belong to a luxury rental pool fully operated by Curio Collection by Hilton. Furthermore, all prices include stamp duty, which is 7.5% of the purchase price, making both the savings and returns exceptional.
Neil Williams, Co-owner of Williams² said, "We have worked hard over the years to build a team of first-class agents and to establish ourselves as the first-choice real estate agents in the Cayman Islands. I am immensely proud that our team has been appointed as exclusive brokers for a development such as Kailani.
"It is a true testament to the professionalism, enthusiasm and passion of our agents that we are consistently the first-choice agent for the best that the Cayman Islands has to offer. And Kailani is certainly the best. Between all members of the team we have a wealth of experience within the real estate market and an unrivaled knowledge of the Cayman Islands. We truly care about matching our buyers with the best property for their needs and we know that demand is going to be huge for Kailani."
Kailani is being developed by NCB Group in partnership with the Curio Collection by Hilton™. NCB Group is one of Cayman's premier residential and commercial developers. Established in 2001, by Naul Bodden, the company's goal was focused on not just building homes but on creating communities and commercial spaces that thrive and remain self-sufficient long after the developer has moved on.
Mathew Wight, Managing Director of NCB, said "Kailani is set to be a hotel like no other. We wanted to provide business guests and residents with an unforgettable wellness experience within an intimate boutique hotel and it was imperative that the real estate agency that we appointment as brokers had a passion and professionalism that matched that of the development. Williams² 's reputation as a leading, luxury agent is unrivalled on the Island and we are thrilled to be working with them."
Work on the hotel began in October 2019 and the official grand opening is scheduled for June 2022.
For more details on Williams², visit www.williams2realestate.com.
---